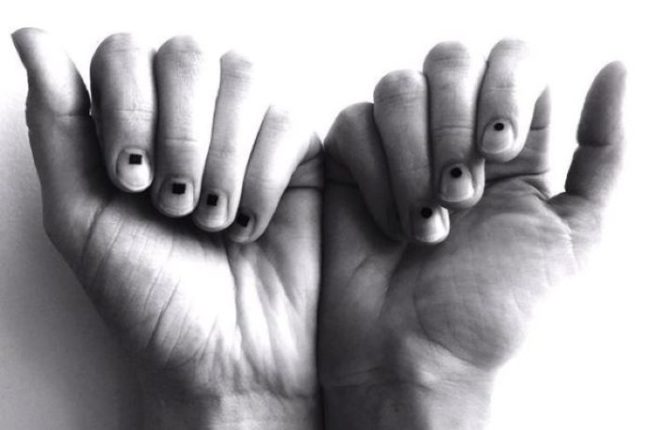 Just when you think the beauty industry can't get any weirder, people start getting permanent nail art.
It has come to my attention that nail tattoos have been growing in popularity, and I'm intrigued.
My first thought? 'Jesus, that sounds like one painful procedure!'
However, according to Christian Boyd, a tattoo artist, the process of nail tattooing is actually completely painless.
The tattoo needle doesn't actually pierce the nail or touch the skin, it only skims the surface – hence the lack of pain.
And while the ink is technically permanent, your nails are not.
The tattoo will simply grow out with your nail, and then you can start all over again with a new design.
"Knowing that you have this permanent thing that's not actually permanent—it's a little bit of a safety zone," Boyd said to Vogue recently.
And while I may have been a bit unsure at first, I am now totally convinced by this groovy new beauty trend (and I desperately want to give it a go).
If you find yourself in NYC in the coming months, you can visit the Needle Nails shop in the East Village and give it a whirl.
Just take a look at these amazing nail designs, and try not to fall in love.