We all know the trials and tribulations of getting up for work on a frosty morning, when peeling yourself out of the toasty human burrito that is your blanket is the hardest thing ever.
And some mornings, we'd like nothing more than to just wear our duvets on the bus with us to avoid the separation anxiety.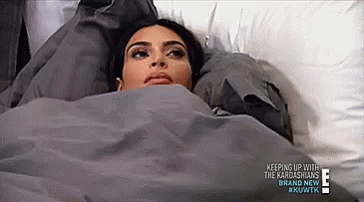 While it's all well and good to joke about wearing your blanket to work, one show at London Fashion Week just took things a little bit further.
British fashion brand Mulberry is encouraging us to make every day a duvet day with their Autumn/Winter 2017 collection.
Paying homage to people who really love their bed, the look, dubbed the "duvet poncho" resembles your granny's favourite comforter.
Others came in a sleeping bag-style material (perfect for catching those 40 winks on the Luas) and checked prints.
The ponchos came in long and short versions, presumably reflective of how much extra sleep you need that day.
It's basically a slanket with a high-fashion edge.
Our inner (and outer) lazy girl is loving this look.
Any excuse to be wrapped up in a blanket is fine with us, and if it's for the sake of high-fashion then all the better.