Great news for animal lovers and high fashion fans.
This season, London has become the first main fashion week to eliminate real fur from the catwalks.
According to a survey carried out by the British Fashion Council, none of the designers showcasing their pieces intend to use fur.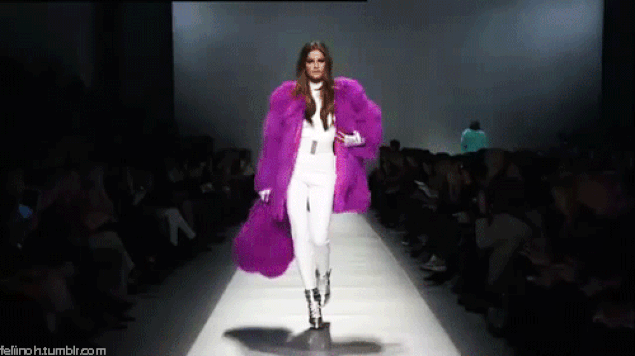 PETA urged the British Fashion Council to make the move, saying: 'Nowadays, the majority of people wouldn't be seen dead in fur.'
'Our poll of designers with a show or presentation at the February 2018 London Fashion Week revealed that 95 per cent – including Burberry and Mulberry – didn't use fur in their autumn/winter 2018 collections.'
'Many top international designers – including Stella McCartney, Vivienne Westwood, Calvin Klein, Gucci, Armani, and others – are 100 per cent fur-free.'
Fashion Weeks the world over have always had anti-fur protesters staking out the event spaces.
Perhaps the other major fashion weeks will now take heed?