One of the best parts about getting married is going on honeymoon.
The stress of the wedding can finally be forgotten about, and it's your chance to relax with your new hubby or wifey. Bliss.
But, have you ever wondered where the custom came from? We didn't either, until we read this earlier today.
According to Honeyfund, the tradition originated in the 19th century and consisted of the newlyweds travelling around together to basically visit family and friends who couldn't make it to the wedding. So, zero alone time.
It wasn't until the 20th century that honeymoons resembled the way they are today.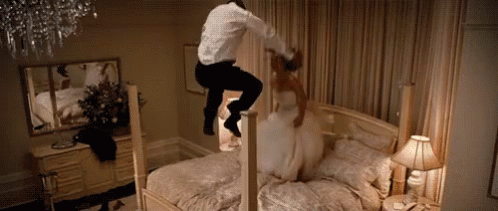 And as far as the term 'honeymoon'? Well, a few possible theories show that way back in the 5th century, newlyweds would drink a honey-based alcohol, widely known as mead, after their first 'moon' together, as it was believed to be a sort of aphrodisiac which could help with conception.
So, there you have it.