This morning is was reported that George Kay, Kerry Katona's bouncer husband of a year, had been arrested on assault charges.
The serious incident seemingly took place over the weekend at the home they share and in the aftermath the reality TV star and former Atomic Kitten singer is said to be sporting bruising on her "face and arms".
And now Ms Katona, 35, has confirmed that the marriage – her third – is indeed over.
In an official statement to New! magazine made this afternoon, a spokesman for the mother-of-five stated: "It is with deep sadness that Kerry announces the end of her marriage to George Kay.
"Her focus now will be on her gorgeous children."
Although the pair only married last year, their relationship has always been turbulent.
They have a child together, 18-month-old Dylan-Jorge, while Kerry has four other offspring from her two previous marriage to Brian McFadden, whom she wed in 2002, and Mark Croft, her husband from 2007 until 2011.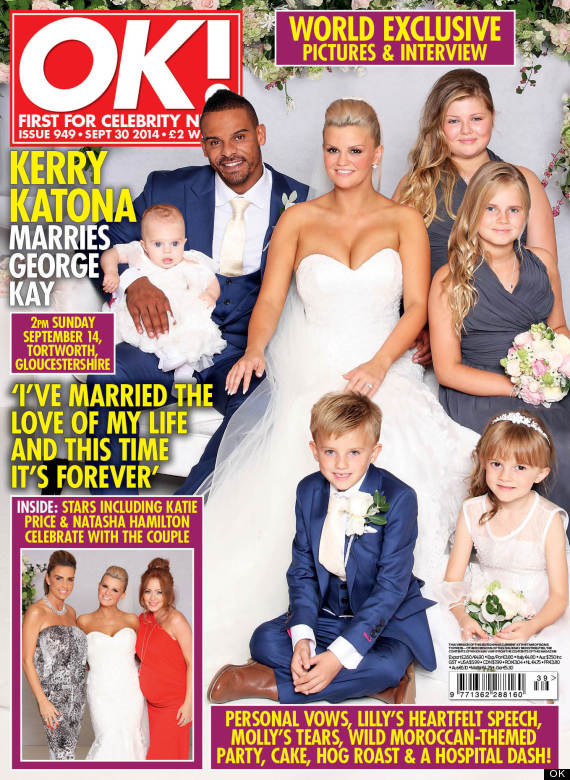 Ms Katona and Mr Kay have been together for a little over two years.
In the fledging stages of their union she revealed in her OK! column: "I've known him for 18 years, since I was at school, but I literally bumped into him one night and we've been together ever since.
"I've kept him off-radar because he's been in jail for blackmail, which sounds a lot worse than it is, but people have said 'he's bad news, he's another Mark Croft.' He's nothing like Mark."