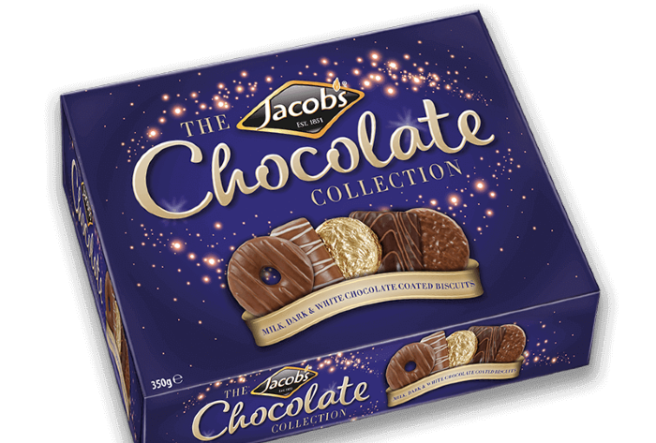 With the festive season approaching, so too does the arrival of the much-anticipated Jacob's Elite seasonal range. Many biscuit lovers know that with the arrival of these festive favourites comes the need to safeguard their existence from thieving family and friends.
Fans of Jacob's biscuits regularly report increased biscuit theft incidents over the Christmas period. To combat this, the iconic Irish brand launches the world's first biscuit insurance, which offers people peace of mind this Christmas.
Jacob's is encouraging fans who've experienced a recent biscuit theft to log on to jacobselite-biscuitinsurance.ie and share their stories for a chance to be compensated with a replacement Jacob's Elite seasonal tin. The brand will be sharing some of the best stories across their social channels.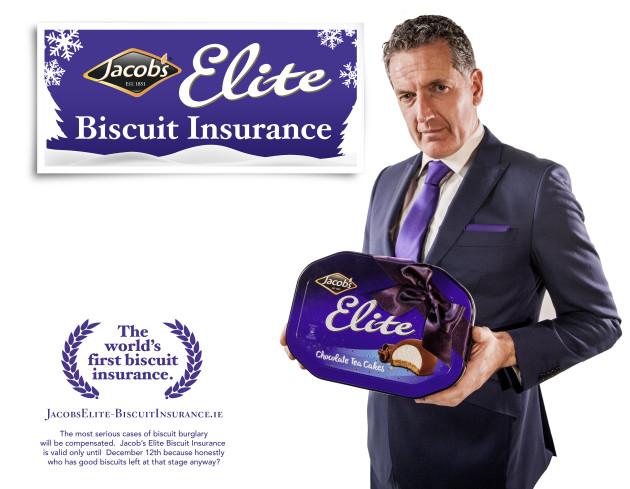 Angela Harding, Marketing Communications Manager, Valeo Foods said: "Jacob's has been part of Christmas memories for generations and we've all experienced sitting down for an Elite Chocolate Kimberly or Mikado only to discover that they have been stolen." This year, with new Elite Chocolate Tea Cakes now part of the seasonal range, they are especially at risk of theft.
"Jacob's Elite Biscuit Insurance offers fans peace of mind this Christmas, so remember – when the biscuit thieves invade, we'll come to your aid!"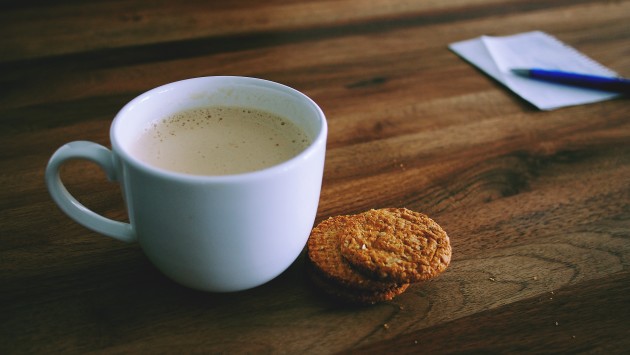 The Jacob's Elite seasonal range is now available in stores nationwide. The range includes Chocolate Mikado and, new for 2019, Chocolate Tea Cakes.
This Christmas Jacob's also launched the Caffè di Milano Chocolate Wafer Selection. To share your story of biscuit theft for a chance to be reimbursed, click here, and make sure to follow follow Jacob's on Instagram for more festive fun.