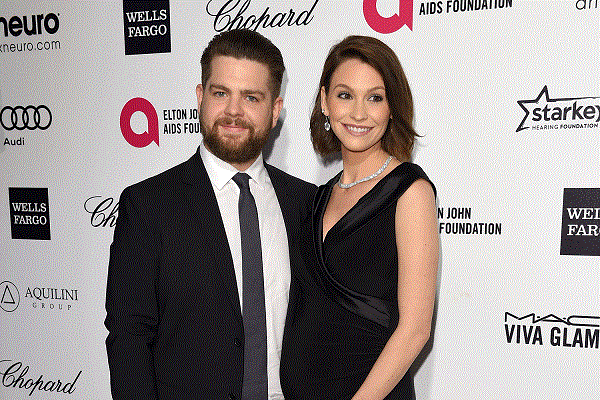 Huge congratulations are in order as Jack Osbourne has become a dad for the third time. Taking to Instagram, the proud dad revealed his family's big news, and we couldn't be happier for them.
The dad posted a photo of his newborn daughter bundled up, and we can't deal with how cute she is!
Jack and his wife Lisa Stelly welcomed their baby girl into their family at 05:57 am February 3, 2018.
The parents decided to call their third daughter Minnie Theodora, or "Miss Minnie".
Lisa also shared the same snap of their little girl on her Instagram account, "The final member of my little girl squad. Everyone, meet the angelic, Miss Minnie."
Alongside the photo of his newborn, Jack wrote, "Hey everyone, meet Minnie! She's the newest member of my girls only squad. (Andy stole the "I" from inch) #girlsrule #playerscurse #happydaddy #hatchling"
There's something extra special about their daughter's name. In 2013, Jack and Lisa revealed that they were expecting their second baby, however, Lisa miscarried during her second trimester.
The parents shared that their unborn child would have been a boy named Theo. Choosing Theodora as their daughter's middle name is a beautiful way to honour their late-son.
Jack has two other daughters- 5-year-old Pearl and two-year-old Andy.
We are thrilled for both Jack and Lisa.