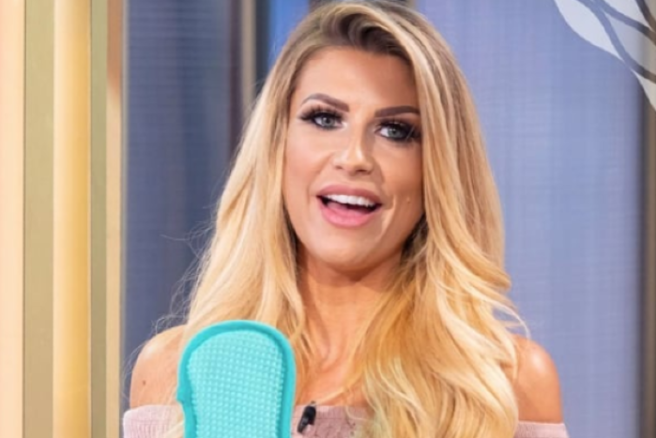 Huge congratulations are in order for Mrs Hinch aka Sophie Hinchliffe who has announced she is expecting her first child.
The Instagram star revealed the big news in a touching photo with her husband Jamie and their dog Henry posing by the Christmas tree.
The 28-year-old captioned the photo: "My Hinchers, Mr Hinch and I have been keeping a little secret."
The mum-to-be gushed: "All of our Christmas wishes have come true, our mini Hinch will soon be due."
Sophie added: "Henry is going to be the best big brother ever! I hope you've all had the most magical Christmas Day."
Fans were quick to congratulate the Internet sensation following her major announcement.
"Congratulations! This couldn't happen to a better couple! Merry Christmas you beautiful people," one wrote.
Another said: "Oh wow this is the most exciting news!! With yours and Mr Hinch's genes this baby is going to be beautiful!"
"What an amazing year!! Massive congratulations Mr & Mrs Hinch!!" one gushed.
Another advised: "Take good care of yourself! Wonderfully happy news for you and Jamie xx"
Sophie took to Instagram stories this morning to express her shock at the huge support since she announced she was expecting her first child.
"I'm so blown away by the amazing messages and comments we've received. I love you all and I know my Hinchers will be with me every step of the way.
"I'm nervous but so excited," Sophie added.
We are absolutely thrilled for Sophie and Jamie. Talk about the best Christmas present ever.