We've sorted out the essential make-up products that get you as close to possible to perfect skin. In the age of selfies and Instagram filters, the pressure to have clear satin skin without visible pores is more difficult to alleviate than ever. In our digital world, 'perfection' be instantly captured by every camera lens, but how can we feel confident in our skin all day? We barely have time to get dressed in the morning, let alone put a full face of make-up on. Some of us try to use the 'I'll just do it in the car at red lights' trick too, don't deny it!
Clarins have created two new products to give us a solution, with the launch of Skin Illusion SPF 15 and Pore Control Pore Minimizing Serum. Both are making waves in the skincare industry, and we can see why. By reducing our pores and then smoothing them over with a natural looking foundation, our complexion is back in our control. Yes, even with stress spots and bags under our eyes from a night out!
To meet the need expressed by women of all ages, skin types and ethnicities, Clarins offers new skincare treatments which are specifically designed to target and help reduce the frustrating presence of blemishes and give your face a healthy appearance. A barely there, flawless radiance is hard to achieve, but we think Clarins have cracked the code. We owe them a lot for this major favour, this can cut our make-up routine in half at least.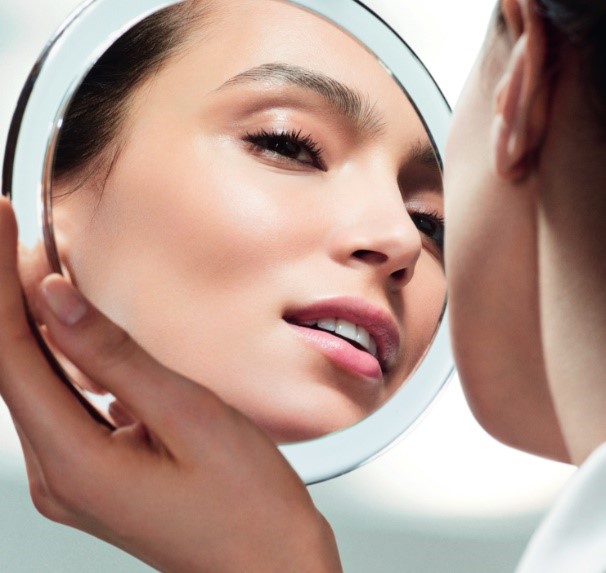 Skin Illusion SPF 15:
A foundation veil with a serum texture and unique bare skin finish, the Skin Illusion SPF 15 is your ticket to uneven skin texture. Tell your skin that nude is in, and feel naturally smooth all throughout the day. It contains the ideal amount of pigments in a blend of silky, non-greasy oils. The foundation allows the skin to breathe and gives the illusion of barely there natural beauty. We are hugely impressed with the difference this foundation makes to your daily make-up routine.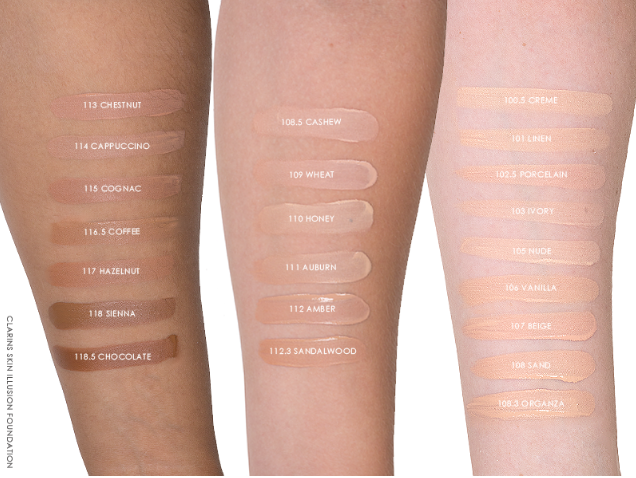 Skin Illusion is next level translucent boosting. It's also available in 22 shades to suit all skin tones. Skin Illusion is designed in collaboration with Clarins make-up artists worldwide and come in neutral, gold-beige and pinky-beige tones to deliver a personal, invisible correcting effect from the fairest skin to the darkest. Inclusivity is key in the beauty world, we all deserve foundation that matches our skin colour.
Pore Control pore minimizing serum:
Smooths skin texture to give you a radiant glow. The expert serum is enriched with two major physiological and plant advances to reduce the appearance of pores and illuminate the face, promoting beautiful looking skin. Clarins Laboratories observed that skin surrounding the pore showed a lower expression of collagen and elastin, leading to loss of density and elasticity and contributed in making pores more visible.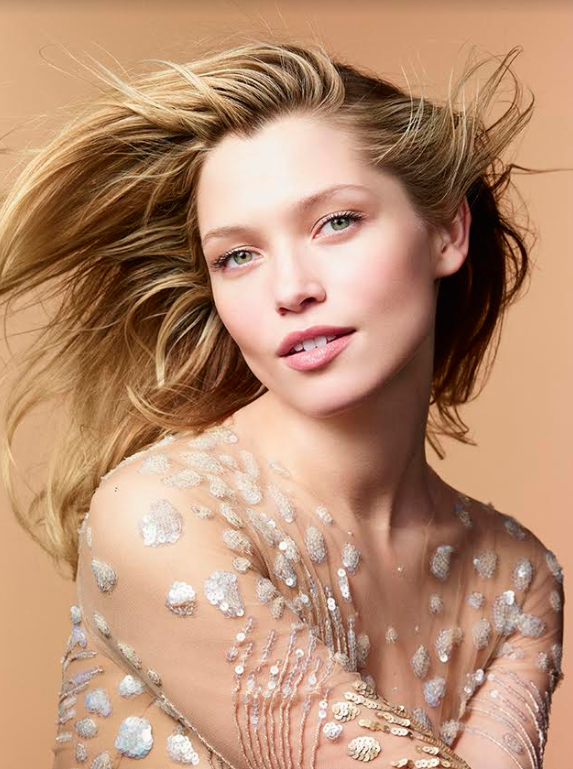 Clarins then decided to use plant innovation obtained by a green biotechnology to reduce the look of pores. Extracts of vine flower cells and organic strawberry tree fruit help in making pores appear less visible. By utilising tamarind pulp acids to help remove dead cells that can clog pores, the skin surface is smoothed and skin texture is refined. This is your newest best friend, we promise!
Thank God(dess) for Clarins and their skincare range. Both products are now available at all Clarins counters nationwide! Hurry, before they sell out.
Skin Illusion SPF 15: €35
Pore Control Pore Minimizing Serum: RRP €50 30ml