A young Co Down couple have drowned while on honeymoon in South Africa. The bodies of the 28-year-old man and 26-year-old woman were found on a beach at Plettenberg Bay yesterday.
The Irish Mirror has named them as Lynette and John Rodgers. Heartbreakingly, they married at Ballygally Castle Hotel in Co Antrim just six days before their deaths.
Lynette was a physiotherapist from the town of Holywood, while John was from Ballygowan and worked for an office supplies business in Belfast.
They arrived in South Africa on Tuesday.
The Plettenberg Bay area is a popular tourist resort, though it is also known for strong rip-current in the surrounding waters. Rescue workers said sea conditions at the time were rough, reports the BBC.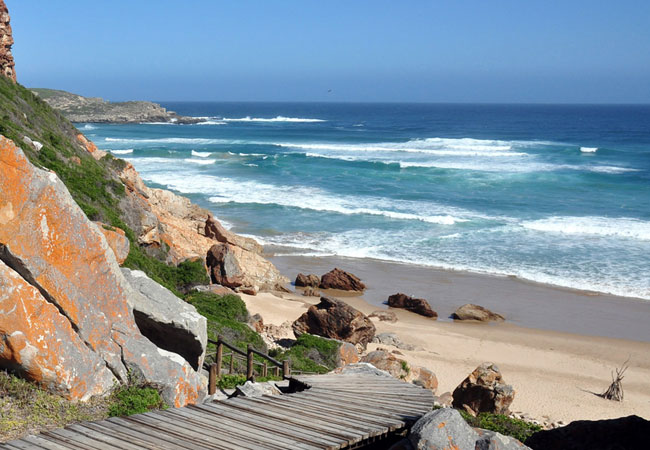 A local raised the alarm at about 6pm yesterday after discovering John's body in shallow surf on the beach.
RTE adds that two women strolling along the same strand found Lynette's body around 200metres away.
South African authorities state that doctors unsuccessfully performed CPR on the couple, also explaining: "It is suspected that they drowned. Sea conditions were rough with strong rip currents in the vicinity.
"Police have opened an inquest docket and although no foul play is suspected."
Lynette's widowed mother, Eva Reilly, is now making arrangements to have the couple's bodies returned to Northern Ireland.
A family friend told the Irish Mirror: "It's such a sorrowful, terrible, devastating day," adding "they were both healthy, both decent swimmers and both very physically fit but the tide was just too much for them.
"Our dear Lynette and the love of her life John, died a day short of their first week of married life.
"In their wedding vows they promised to be by each other's side in good times and in bad but they could never have imagined this."