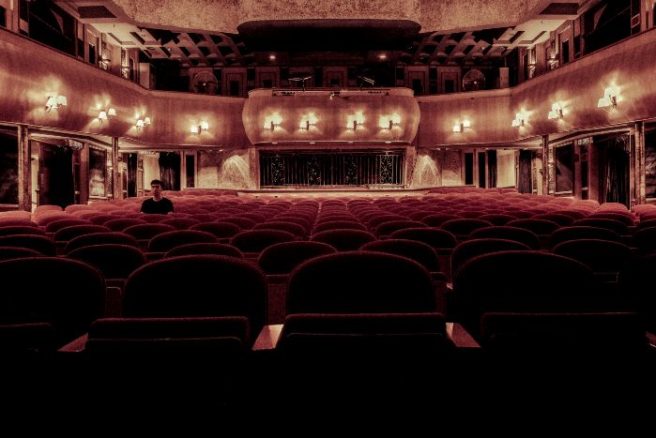 There are quite a few epic events happening in Dublin this weekend.
From movie screenings to alternative festivals, there's no way anyone can say they have nothing to do.
5. Outdoor Movies in the Park
Outdoor Movies in the Park is back for its annual series of iconic films in Marlay Park on Saturday August 19 and Sunday August 20.
From The Jungle Book to Honey, I Shrunk The Kids to Finding Dory, we'll be seeing you there.
Outdoor Movies in the park this weekend! Catch the Jungle Book, Sing Street, La La Land, Finding Dory and many more! https://t.co/xNdgb1Ypt4 pic.twitter.com/DeaDtV9XNs

— dlrcc (@dlrcc) August 14, 2017
4. Fleetwood Mac fan?
Fans of Fleetwood Mac, look no further.
Tribute band Mack Fleetwood will be performing in Tallaght's Civic Theatre this Saturday night in an epic auditorium gig.
The last few tickets are available here.
3. Mean Girls at The Sugar Club
Okay, so this one isn't quite at the weekend, but this Tuesday, The Sugar Club is playing host to a pretty fetch event.
The venue is screening the movie Mean Girls, and is pretty much making all our teenage dreams come true. Oh, the notstalgia.
2. The Dublin Quays Festival
The Dublin Quays Festival is a new music, comedy and arts festival Incorporating music and art in venues on the banks of the River Liffey.
Taking place in several venues including The Workman's Club, the Sound House, the Liquor Rooms, the Grand Social, the Wiley Fox, Sin É and Baggot Hutton, the festival is playing host to a series of gigs and installations.
1. Feeling Groovy
Groove Festival is back this year at Killruddery House, and promises the perfect blend of music, food, and wellness.
Famous faces in the world of wellness, including Derval O'Rourke, Roz Purcell and Andrea Hayes will be in attendance.
There will also be performances from epic acts like Hudson Taylor, Primal Scream and Hothouse Flowers.