Being financially independent is hard enough as it is, without the possibility of living in New York. Forget the student lifestyle of drinking all night and having a lie-in until midday. It takes hard work and financial discipline to survive the NYC life.
We all dream of it; the bottomless brunches near Central Park, shopping debt-free on 5th Avenue, living in an apartment that's LITERALLY the exact same as Monica's from Friends.
New York is heavily idealised as one of the greatest cities in the world, but it's hard to deny how magical it can be. Ice-skating at Rockefeller centre at Christmas, essentially recreating Home Alone 2, hitting the iconic bars and gliding past skyscrapers and Broadway.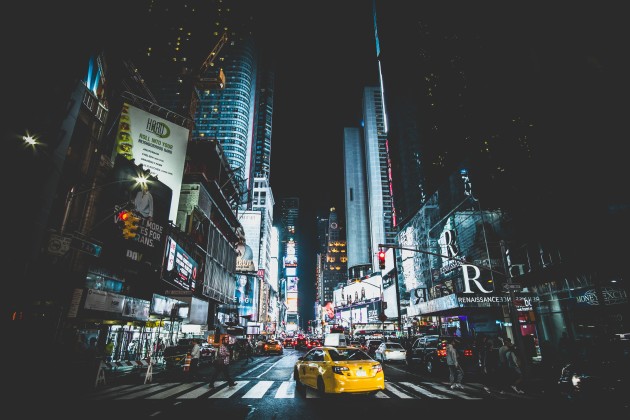 It permanently feels like you're on a movie set, the city that never sleeps embodies movement and energetic culture. It's impossible not to love it, but is it possible to afford it?
Insider recently rated New York eight on the list of the world's most expensive cities to live in. It was the only American city to make the top ten, and once you break down the costs such as travel, food and rent, it's not hard to see why it made the list.
We spoke to one of our New Yorker contacts who spent one year living the New York lifestyle to get the 411. You wanna see the receipts?
Rent
Rents have increased at double the rate of incomes in the last seven years alone, according to StreetEasy, which means that you need to make six figures to live in many of the city's most elite neighbourhoods. Yikes.
An average Irish student living in NYC could be paying amounts which range between $700 and $1500 a month on rent, as well as utilities. This would of course depend on location, size, how many housemates you share with and facilities like Wi-Fi and laundry.
Our lucky wanderlust gal spent $900 on rent per month, a good deal seeing as it included utilities and the internet, as well as a washer and a dryer inside.
"I shared with three others, and only had one bathroom, and it was in a pretty dilapidated building in Bushwick with a not so helpful landlord."
Secret deals in NYC in terms of rent are essentially non-existent. Most people agree that seeing a unicorn is probably more statistically likely. Or a Friends reunion.
One major extra cost comes in terms of furnishing an empty space, as most apartments in the city will come unfurnished.
Buying second-hand items can be a huge help, and finding things on the street, but both of these options of course have their limitations.
For example, I got my mattress in Berkeley from the street outside our fraternity house, which most people did, and got a very rude awakening when our entire room was visited by bed bugs.
If you think California rent is better than New York, you've got another thing coming.
Food and Drink
First thing's first, you HAVE to limit eating out and going for expensive drinks in glamorous bars. Many New Yorkers are blasé about dropping $10 on coffee and a mediocre muffin.
We'd all love that lifestyle, but you have to prioritise. Pre-packed lunches is the way to go, and cooking at home.
"A cocktail in a bar would set you back about $14, and in a trendy rooftop bar you could easily spend $20 on a drink. Eating in a restaurant could set you back about $35 for a meal if you included a drink, sales tax and tip."
"This is the worst thing about price of food and drinks in NYC! You think the price will be less, but a 20% service charge adds on a hefty chunk to your bill."
NYC also has a city tax, so your paycheck won't have much spending power. Supermarket food in New York is also highly expensive, so even if you want to cook from home, finding lower-cost ingredients can be tricky at best.
My J1 was essentially a three month binge on fries, $4 pizza slices and the occasional scrambled egg on toast if I could afford it. Eating healthily is even harder, considering fast food and ramen are the only semi-affordable meals.
"Places like Trader Joe's were good for lower cost own-brand items and for whole food/grain type things, but fruit and vegetables generally were always expensive. Meat and fish were also very pricey, there was definitely a good incentive to turn vegetarian."
I'm personally astounded that I escaped contracting scurvy on my J1 to San Francisco, I barely saw fruit or vegetables the entire time. Spending under $10 on one meal became a challenge that was seen as the Mount Everest of nutritional budgeting.
Try starting an Excel spreadsheet for all of your expenses, so you can budget in advance. Prepare as many meals as you can to prevent buying expensive snacks in stores, and avoid buying too many perishable food items that you would throw away if it went uneaten.
Wasting perfectly good food will become a mortal sin to you after a few weeks of living the NYC life, trust us.
Nights Out
"If you pre-drink in advance, then you don't have to spend too much on a night-out. Liquor in shops is actually quite cheap. The subway runs all night so you can get around cheaply, and otherwise a shared Uber wouldn't be too expensive."
"Some clubs charge entry and then have expensive drinks. I don't smoke but cigarettes were also a massive cost."
Keep the receipts from any bar you go to, and it will be come alarmingly obvious that purchasing drinks the entire night most definitely adds up.
The Irish have perfected pre-drinking culture, so don't let yourself slip too much on your night out by buying $16 cocktails every ten minutes, or you'll be in for a rude awakening when you check your bank balance.
For a couple of free beers, one of Brooklyn's best craft distilleries (New York Distilling Co.) opens its doors to the public for free tours and tastings on weekends from 2 p.m. to 5 p.m, don't miss your chance.
Travel
"This was one of the most expensive aspects of living in New York. Flights in and out of the city were always pricey. There is no Ryanair equivalent of budget flights unfortunately."
The Amtrak train service is notoriously expensive. Without advance booking (and even then), it can be $100 for a measly two hour journey… good God.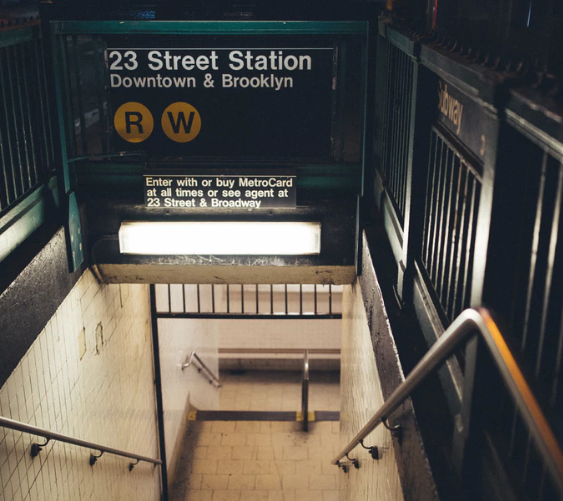 Buses are the cheapest option for the city, but the reliability and quality leave a lot to be desired, as you might imagine. The buses are often incredibly late, over-booked or cancelled.
The public transport system (MTA) costs you $121 per month for unlimited use, which isn't bad compared to Dublin, and can be used on buses and subways. However, any of the longer commuter trains are much more expensive
If you're thinking of parking in the city, be warned that the cost of this is extortionate, as are the prices for renting a car in NYC.
People would often go to neighbouring states of New Jersey or Connecticut to get cars, rather than face the pain of using their hard-earned cash on New York prices.
Activities
Hidden costs and fees are what make so much of New York that bit more expensive than Europe and other places.
Laundromats charge extremely high prices purely because many apartments in the city don't have laundry facilities, so they take full advantage of this. Hand-washing some of your clothes can aid this process.
When it comes to activities, there are ways of finding cheaper alternatives. The amazing city has a vast array of things to do; the buzz and excitement of the place is captivating.
The tourism industry in NYC is always booming, so charging huge fees for activities such as the Empire State Building, Rockefeller entre, boat rides in Central Park and more can be expensive beyond belief.
The Staten Island Ferry is free though, so take advantage of that.
Are you desperate to see the Picassos in the Museum of Modern Art, but don't want to hand over the $25 admission fee?
The museum offers free admission every Friday from 4 p.m. to 8 pm, and you can also visit the sculpture garden for free every morning from 9:30 to 10 am.
Chelsea's unreal free art galleries are mostly located between W. 14th Street and W. 29th Street around 10th and 11th Avenues.
The Brooklyn Botanic Garden's fee is waived on Tuesdays, which means you have the ideal escape for the hustle and bustle of Manhattan life.
Finding activities for free is hugely common in parks, try bringing a picnic to Central Park, embarking on a free yoga session in Bryant Park or grabbing street food (the hot dogs are mouth-watering) and chilling on the lush grass.
Central Park Conservatory offers free tours as well.
The Federal Bank of New York's Gold Vault has free tours every afternoon. Built in the 1920s and containing over 6,500 tonnes of gold, this little-known treasure can teach you some fascinating financial secrets of the city.
Try stargazing on the High Line, a public park built on a historic freight rail line elevated above the streets on Manhattan's West Side.
Neighbourhood residents saved the location from demolition, and the High Line opened in 2009 as a hybrid space where visitors can experience nature, art, and design for free.
Watch outdoor movies at HBO Bryant Park Summer Film Festival and Syfy Movies with a View at Brooklyn Bridge Park. Grab a seat and bring some snacks, it's one of the best free activities New York has to offer. Soak up the skyline, it's one of a kind.
Grand Central Terminal is also a tourist favourite, the 102-year-old train station is still in massive use but it embodies NYC grandeur. The outdoor part of the 9/11 memorial is also free to visit.
So there you have it, if you budget like your life depends on it, you can survive the financial battle of New York City.
It may not be exactly like Sex and the City, but who would ever believe that Carrie could afford a huge Manhattan apartment BY HERSELF on a columnist's salary? It's ridiculousness. We still want her life though.
Susan Ertz summed it up pretty well when she wrote that New York was "never built for the comfort and happiness of its citizens, but to astonish the world." Well, it succeeded.