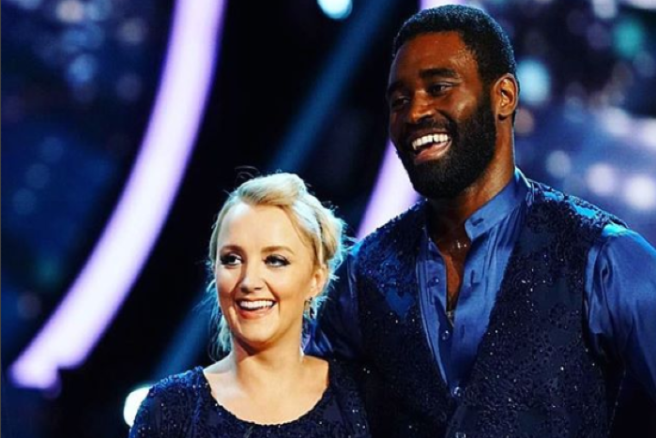 Irish actress Evanna Lynch, known for playing Luna Lovegood in the Harry Potter franchise, lost out in the US Dancing With The Stars final despite receiving a perfect score last night.
Despite missing out on the glitterball trophy, the 7-year-old actress received numerous special good luck messages from her former co-stars.
"Evanna, you are in the final! Can we just say this again? You are in the final. I am so proud of you. We love you. We are rooting for you. Kill it tonight, girl," Emma Watson shared in a video wishing her luck.
the harry potter cast wishing evanna lynch good luck in the dancing with the stars final is the cutest thing ever pic.twitter.com/fhjTT8cu7J

— esme (@taranatino) November 19, 2018
Tom Felton, who played Draco Malfoy, joked about their differing Hogwarts houses: "Despite all of our differences at Hogwarts, I want to wish you all the very best tonight!"
Emma Watson, Tom Felton, Bonnie Wright, James Phelps, Katie Leung, and Neville Longbottom himself Matthew Lewis all shared good luck messages to Evanna as she headed into the finals of the popular US dance show.
J.K. Rowling also cheered on the actress: "Best of luck, Evanna. Hope you win!" Rowling had been a huge support to Lynch during her adolescence.
These moments we have one more dance, our freestyle coming up. Last chance to vote for Team Kevanna is here: https://t.co/XG7UcrHyfz love you so much, partner @keodancer !! pic.twitter.com/720yQgRUrZ

— Evanna Lynch (@Evy_Lynch) November 20, 2018
Radio personality Bobby Bones was eventually crowned winner, each of the four contestants were tasked with performing two dances: Firstly their most memorable from the season, and then a freestyle performance.
Judge Bruno Tonioli gave Evanna's dance with partner Keo Motsepe high praise, saying; "It was bright, it was colourful, it was quirky."
The duo received a 30 out of 30 for the dance, but unfortunately it wasn't enough to get Evanna the crown.
Could she not have just used her wand and chanted "Accio trophy" though?
Evanna had been the favourite to take the trophy, but either way, she did the Irish (and Gryffindor) proud on the stage.
Mischief managed, we say.