Calling all adorable puppers and their fabulous owners!
"Generation Pup" is an animal-friendly research project, and they are looking for puppy participants.
The study will be carried out by The Dog's Trust, the largest dog welfare charity in the UK, and the University of Bristol.
It will observe canines as they grow from puppyhood to adulthood.
What is #GenerationPup? It is the 1st UK study to follow #dogs of all #breeds from #puppy-hood throughout their whole lives. We are asking new #puppyowners whose pups are aged less than 16 weeks, any breed or cross breed, to sign up and be part of Generation Pup. pic.twitter.com/b1XutULE0L

— Generation Pup (@GenerationPup) August 5, 2018
Researchers will monitor and study the health, welfare, and behaviour of dogs throughout their growth process. Sounds like a dream job, right?
They hope the groundbreaking project will teach us more about our canine companions and how they operate, leading to improved understanding of physical ailments and behavioural issues.
The research could also lead to better treatments and training procedures for our furry friends.
Suzie Carley, Executive Director at Dogs Trust, explained the potentially beneficial outcomes of "Generation Pup" further: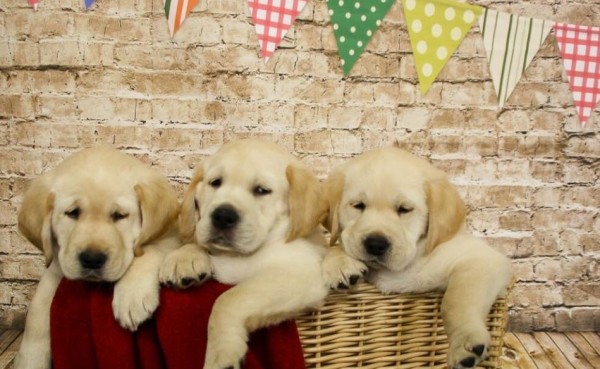 "This invaluable research will tell us so much more about our beloved canine companions, from behaviour issues to illness, and will give us a better understanding of the external factors that may dictate their entire lives.
"Not only will this study deliver vital insights on our dogs' development from an early age but the results could pave the way for effective preventative measures to be put in place, or lead to new approaches for therapy or treatment for our dogs."
The research project is asking dog owners across the UK and Ireland who have puppies 16-weeks-old or less to participate.
So, what are you waiting for? Sign up here to participate in improving our puppers' world.