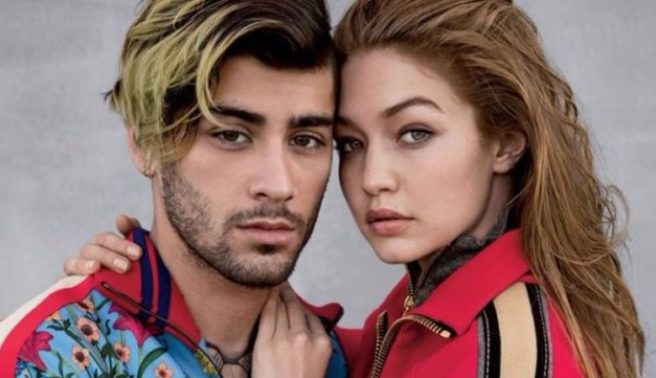 On Thursday, Vogue released its August cover, and immediately faced considerable backlash.
The issue, which featured Gigi Hadid and Zayn Malik, was condemned for purporting to understand the concept of gender-fluidity by using the couple's tendency to borrow each other's clothes as an example.
Unsurprisingly, members of the public wasted no time taking to social media to highlight the magazine's feeble grasp of the concept.
.@GigiHadid and @zaynmalik star on the cover of our August issue! Read the full story here: https://t.co/3d2GzXa7Em pic.twitter.com/qqWajvjyqa

— Vogue Magazine (@voguemagazine) July 13, 2017
"Think Vogue is a bit confused on what gender fluidity is! Wearing your gf's T-shirt doesn't not make you gender fluid," wrote one.
"Yes hello police, Gigi Hadid wore pants last week and now Vogue is calling her a gender fluid icon," added another.
Responding to the backlash, a spokesperson for the iconic publication attempted to justify the magazine's intention during their fashion-oriented interview with the model and former One Direction star.
doesn't vogue think non binary/gender fluid people would have been great to talk to abt gender fluidity? not gigi hadid and zayn malik?

— Shannon Steck (@shannonsteck) July 13, 2017
"The story was intended to highlight the impact the gender-fluid, non-binary communities have had on fashion and culture," they began in an explanation issued to Fashionista.
"We are very sorry the story did not correctly reflect the spirit — we missed the mark," they admitted. "We do look forward to continuing the conversation with greater sensitivity."