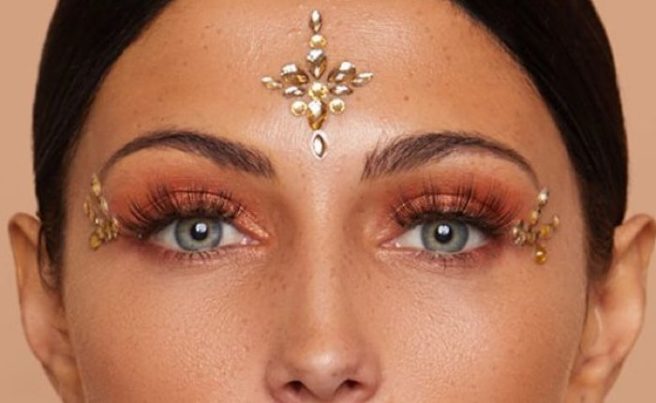 The final festival of the Irish summer is fast approaching, and the thought of packing for it is already exhausting.
We've decided to make things a little easier for you by rounding up our festival beauty essentials list, so you don't even have to think about what to add to the contents of your beauty bag.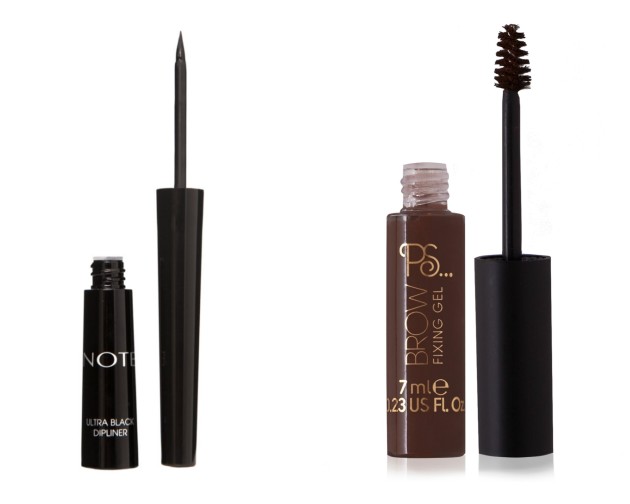 NOTE Ultra Black Dipliner €5.95,  PS… Brow Gel Mascara, €1.50
Starting with the eyes, most of us like to slather on the eye makeup for a festival, to make a statement without a huge amount of effort.
If you want to look 'done' without a full face, then a lashing of mascara teamed with these two products is the way to go.
First up, a simple brow gel from Penneys much-loved PS… range (which is now certified cruelty-free, btw). This gel is tinted, adding definition to sparse brows while tidying fuller ones.
To make tired. three-day-weekend eyes stand out, a slick and flick of winged liner will do the trick, and NOTE Cosmetics does a douzy of one, in an ultra-black opaque formulation.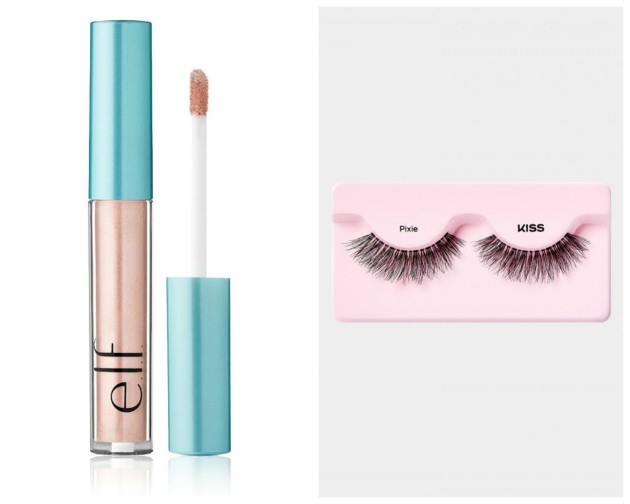 e.l.f. Aqua Beauty Molten Liquid Eyeshadow €7.25, KISS Blow Out Lash €6.00
For an elevated eye look, we're all about the one step eyeshadow. At a festival, there's no time to be faffing about with cut creases and blending.
e.l.f has launched a range of metallic liquid eyeshadows, for a shimmery eye look in one brush stroke. It's also enriched with Purified Water and Vitamin E to help hydrate the skin – essential at a festival for tired eyes.
If you're not a lash extensions gal, a pair of fluffy eyelashes can take your festival makeup look from afternoon bop to rave in the woods real quick.
We're hankering after the new Blow Out Lash line from KISS, who are bringing you the wispy lash look on a budget.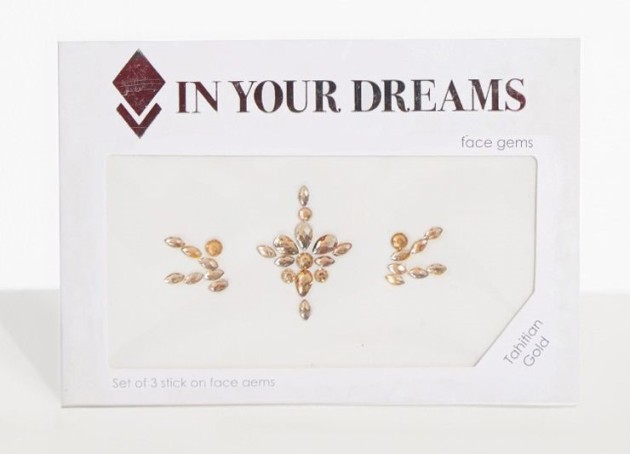 PrettyLittleThing In your dreams tahitian gold face gems €9.80
For some added sparkle and as a finishing touch, we're all about the face gems.
While the more the merrier seems to be the look du jour, there's nothing wrong with a more subtle sparkle – like these Tahitian games from PrettyLittleThing.
With just 3 gem clusters making up the set, it's a classic but low maintenance festival look.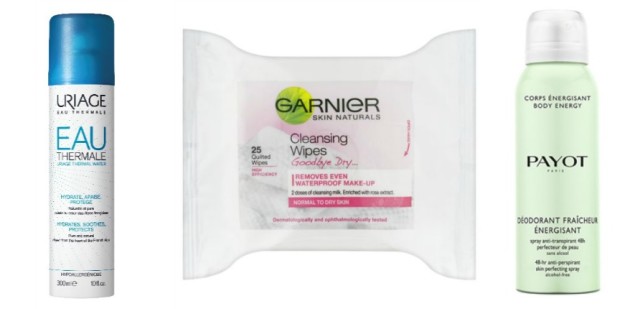 Uriage Thermal Water Spray 50ml €5.00, Garnier Skin Naturals Quilted Cleansing Wipes €2.49, PAYOT Déodorant Fraîcheur Energisant €13.95
While makeup is a pleasant addition to a festival look, we also need a few other beauty essentials in our arsenal.
If we're lucky enough to get hot weather, a refreshing cool-down thermal spray is a must have to avoid dried-out skin and general over heating. Uriage Thermal Water Spray has the highest concentration of minerals and trace elements of any spray out there, so we're packing a mini version in our side pocket.
Makeup removal can be a tall order when you're falling into a tent at 5am, so frankly while we know makeup wipes are a skin sin, you can't really pack a festival makeup bag without them. We're opting for these Garnier Cleansing Wipes that even take off waterproof makeup.
Lastly, we want to take a really good deodorant with us (just in case the queue for the showers is outrageous). PAYOT Déodorant Fraîcheur Energisant has the most divine scent of bamboo and green tea, keeping us fresh to death all weekend long.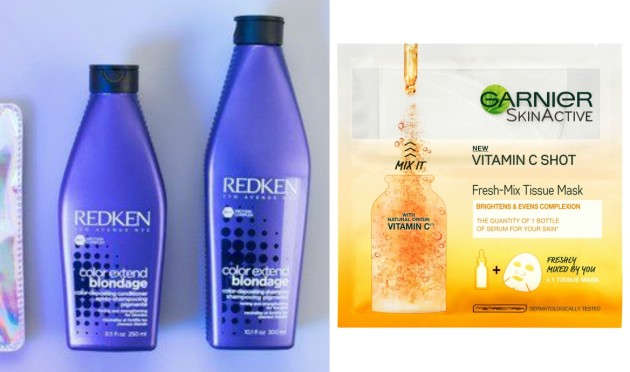 Redken's Color Extend Blondage Shampoo €11.95, Garnier Fresh-Mix Face Sheet Shot Mask With Vitamin C €5.95 from pharmacies
Now, once you manage to drag yourself home on the Monday, you may want to take on some pampering tasks to make you look human again for work on Tuesday (S.O.S).
First up is a shower, obviously, but while you're in there blondies, you may want to take account of the damage your processed locks could have acquired from three days of sun. Redken's Color Extend Blondage Shampoo banishes brassiness and will have your blonde looking so fresh it will seem like you stepped out of a Stradbally salon rather than a field.
Once the kettle is boiling and you have the hair up in a towel, it's time to address the skin issue. Understandably, once all the glitter has been washed away, your skin may resemble a mountain precipice – slightly grey and a little bumpy after three days and nights of drinking.
A serum infused sheet mask will sort you right out, and we're lusting after the good work of Garnier, who have served up a Vitamin C Shot Tissue Mask.
Vitamin C is a skin saviour, with anti ageing and brightening benefits. If your skin cant wait, you could even pop it on on the bus home from the festival.
Festival beauty bag, sorted.