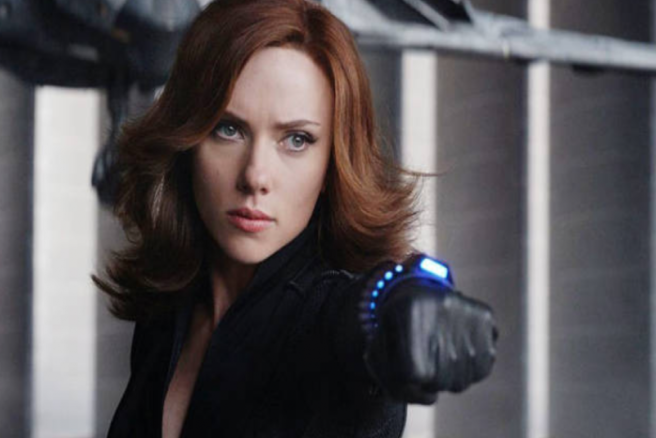 Scarlett Johansson has faced more than her fair share of sexist tirades against her as the highest paid woman in Hollywood.
The Avengers actress has previously experienced unsolicited nudes of her leaking online, and is now speaking out against the onslaught of deepfake pornography featuring her face generated onto the bodies of porn stars.
'Deepfake' (a 'deep learning' and 'fake' portmaneau) is a form of artificial intelligence human image synthesis technique. It can combine and superimpose images and videos to create fake footage of a person which never actually happened.
This means that deepfake has led to an onslaught of pornography featuring famous celebrity fames generated onto porn star's bodies, and it's essentially unregulated according to the Washington Post.
A hacker was sent to prison for 12 years in 2012 following a leak of nude images of Johansson and other A-List celebrities such as Jennifer Lawrence.
When it comes to deepfakes, arrests can be irrepressibly difficult to make. AI-generated videos of the star's face on porn star's bodies have plagued the actress, and she has chosen to speak out;
"I think it's a useless pursuit, legally, mostly because the internet is a vast wormhole of darkness that eats itself," she tells the Washington Post.
Scarlett Johansson enlists FBI to investigate nude-photo leak http://t.co/q9FjL60v

— The Washington Post (@washingtonpost) September 15, 2011
She implies that the time has come for her to give up her relentless pursuit, due to the impossibility of the technology itself. Tracking down the culprits within and outside of the US is a tedious task.
"The internet is just another place where sex sells and vulnerable people are preyed upon," she says, in a weary tone.
"Every country has their own legalese regarding the right to your own image, so while you may be able to take down sites in the U.S. that are using your face, the same rules might not apply in Germany," she comments, in exasperation.
There are more than 8,000 "deepfake" porn videos online, says new report from @Deeptracelabs. Staggering how quickly AI fake-face creation has evolved https://t.co/DhGI3qposs pic.twitter.com/1a3NBwoM5o

— Drew Harwell (@drewharwell) January 2, 2019
"Even if you copyright pictures with your image that belong to you, the same copyright laws don't apply overseas. I have sadly been down this road many, many times."
"The fact is that trying to protect yourself from the internet and its depravity is basically a lost cause, for the most part." Anyone is vulnerable to exploitative attacks such as these when it comes to the power of the web.
She suggests that the black hole of the internet is so depraved, "it's only a matter of time" before any individual will be targeted.
A number of internet giants have taken steps to police fake AI pornography, and porn in general on their sites, such as Reddit and Tumblr.
However, PornHub had claimed to have taken down and "banned" deepfakes ten months ago, yet there are still videos uploaded of Scarlett Johansson today.
Seems fruitless, and disturbing.
We certainly hope steps will be taken to regulate technology such as this in the future, the dangers of deepfakes are countless; between hoaxes, fake terrorism videos, false threats and identity theft/impersonation for pornography, its a dark, deep web out there.