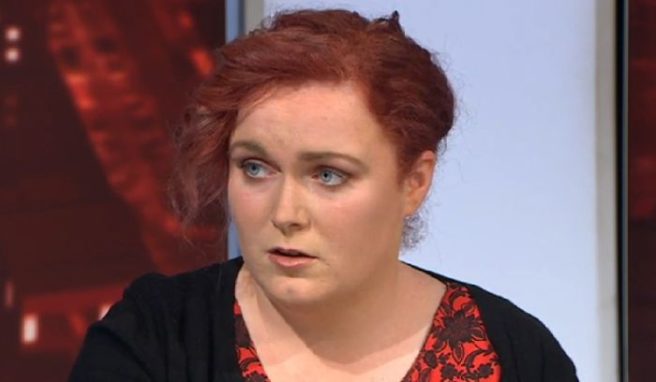 A rape survivor has highlighted the lack of treatment and support units available for victims of sexual assault in a letter addressed to Taoiseach, Leo Varadkar.
Dominique Meehan wrote to the Fine Gael leader after she was forced to travel from Dublin to Mullingar because the capital's Sexual Assault Treatment Unit (SATU) was not available at the time.
The 25-year-old was attending a comic book convention at the Blanchardstown Crowne Plaza Hotel in Dublin hotel when she was raped by Keith Hearne.
According to The Irish Independent, last summer, the Central Criminal Court heard that Hearne had purchased a "rape kit" consisting of a prop knife, handcuffs, a mask and condoms prior to the attack.
He pleaded guilty to two counts of rape, one count of oral rape and one count of false imprisonment and was sentenced to 12 years in prison.
In a effort to improve services for other victims of sexual assault, Dominique wrote a powerful letter calling on the Taoiseach to establish more SATUs around the country.
My letter to the Taoiseach in full. #rape #rapecrisis #rapesurvivorshttps://t.co/ut6loAzIyV

— Dominique Selki Meehan (@DominiqueMeehan) January 22, 2018
"Since Hearne's conviction I have found out a lot about our criminal justice system, Sexual Assault Treatment Units, and about the availability of services for rape survivors like the Rape Crisis Network Ireland," she writes.
"It has become acceptable in Ireland that a survivor has to travel a maximum of two-and-a-half hours to reach a SATU. Imagine that you have been attacked in Westport and need to travel all the way to Sligo hospital to reach their SATU, sometimes not even in an ambulance," she wrote.
"You must sit in the dirty clothes that you have been attacked in, unable to drink, sore in areas you have no right to be sore in. I myself, having been attacked in Dublin, was sent to Mullingar as there were no SATUs available in Dublin, and wasn't allowed to drink for six hours even though I had been orally raped.
"No SATUs in Dublin? A county with more than a million people to serve. One in four women and one in 33 men are sexually assaulted in their lifetime and there is only one SATU in the Rotunda. It's utterly astounding that this has gone on for so long."
Dominique says she hopes to eventually go on to work with rape survivors.