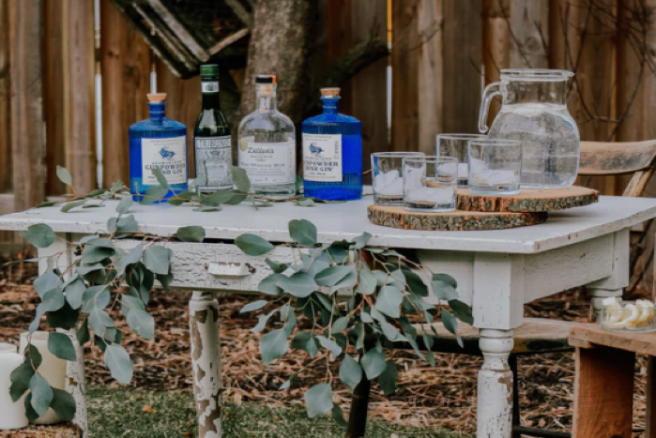 G&T's have become one of the most popular drinks on the market, but how is the spirit evolving? It's sophisticated reputation and delicious flavours create the ideal cocktails, as well as becoming the perfect confidence booster BFF:
"You should go to the dancefloor and show off your hip moves, you're such a great dancer" – as said by Hendricks, overheard in Coppers in October 2018. Hendricks was later proven wrong.
There's no doubt about just how much gin has grown in the world of spirits, with Scottish gin especially undergoing a massive revival.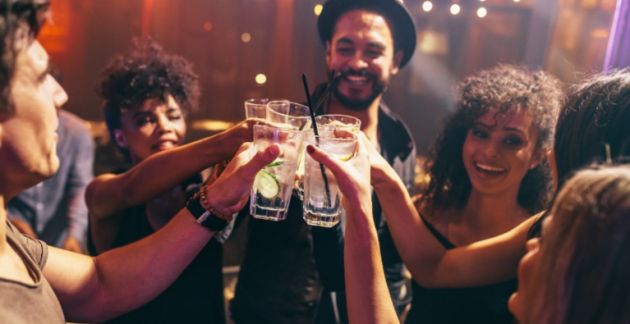 According to the Irish Times, the on-trade gin market in Ireland is now worth at an all-time high of €50 million. It's image has become transformed from a seemingly 'mother's choice' to a millennial's favourite.
We've put together a list of gin trends for 2019, so you can prepare your livers for the changes due to come in next year for the gin world. Get yourselves ready for relentless gin puns throughout, you have been warned.
1. GINcredible flavours
Gin flavours are KILLING the game right now, and they're showing no sign of slowing down.
Botanical delights such as berry pink gin, plum and cinnamon, pomegranate and rose, lemon drizzle, rhubarb and ginger to passionfruit gin liqueurs, salted caramel flavour and even a bubblegum taste, the flavours of gin available are GINfinite (sorry not sorry).
Copeland Spirits, based in Co. Down, specialises in 37.8% flavoured gins. Aldi Ireland stock its GINSANELY good Rhuberry flavour, naturally infused with local fruit, as well as its new, limited-edition infusion Spiced Apple and Blackcurrant.
Founder of Copeland Spirits, Gareth Irvine has recently spoken about the journey which gin flavours is currently on, saying that a shift in what's popular is incoming:
"Flavours to date have been quite seasonal or trend-led and associated solely to summer, or unicorns, or crazy colours and not veer too much away from berries. Over the coming months, we'll see the flavour ideas get more adventurous incorporating spices, herbs, exotic fruits.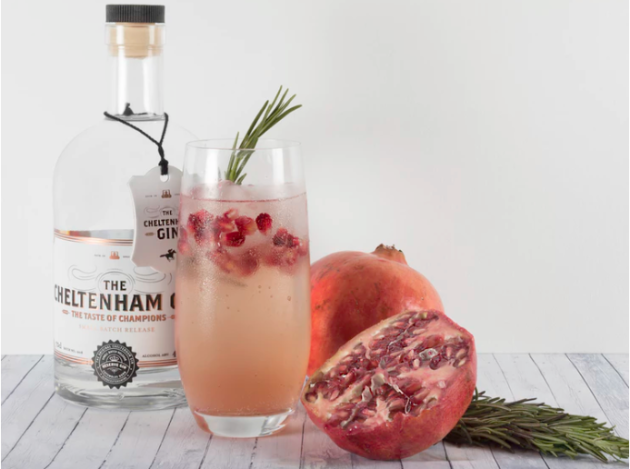 "Often-times, trend-led flavoured gins are of poor quality and are full of syrups, additives or sugar, rather than real fruit. In addition, the volume is generally around 20% and so a liqueur as opposed to a gin."
Hmmm, this is heart-breaking news. Some of our fave flavah's are legit just sugar and syrup…but this is changing. Thank GOD. We get enough sugar as it is.
Gareth predicts that consumers will start to focus more on quality, just like we saw with unflavoured gin and this will catapult flavoured gin into a category all of its own. Noted, Gareth.
2. GIN-vironmentally friendly
With the introduction of plastic-free consumer goals, especially in terms of straws in bars and restaurants, it's no surprise that gin companies are noticing this important trend. The 'waste not/want not' ideology is spreading fast, with bartenders becoming more aware of the value of not throwing away unneccesary food and drink waste.
"We're thinking first and drinking second. We've noticed cocktail menus are changing slightly as bartenders consciously look for ways to minimise food waste." according to Gareth.
When it comes to garnishes such as lemon wedges, egg yolks and limes, the amount of fruit that is thrown away or used needlessly purely for the same of appearance is pretty shocking.
Rather than sweeping these used garnishes into to the bin, some bars have making what is becoming known as 'closed-loop' cocktails, where excess fruit is used to create natural syrup or saved for pitchers.
Bars becoming conscious about their eco-footprint is imperative, especially since spirit companies rely heavily on the land to create their infused gins.
3. GINcrease in gin brands
Wait, you mean… we're going to see even more gin? YAS.
More brands will be arriving on the scene next year, with supermarket-owned brands such as Aldi helping to increase access to the category.
Gin-lovers in Ireland are a passionate bunch of people, and brands are taking that passion seriously. As more and more brands come on the scene, people will only connect with the ones that have strong values, for example supporting the environment or raising talent through graduate programmes.
Brands will be providing a quality product that is conscious of price and quality. Amen to that.
4. GINnovation
Brands in 2019 hope to focus on some brand new categories, many of our favourite brands which have risen in the last three years didn't exist prior to the gin renaissance. These brands, whose journeys are only really beginning, will be competing to adapt in the long-term industry pool.
Gin and spirit companies will begin experimentation with distilling and flavours which will likely benefit gin, and those who drink it, i.e. us.
We predict that experimentation will lead to some unreal new flavours and tastes, we also volunteer as tribute to test these new tastes. It's a tough job but someone has to do it.
For the moment anyway, we're heading straight to Aldi Ireland to grab Copeland's Spiced Apple and Blackcurrant Gin for just €29.99, see you there gals.
With Christmas around the corner, this new flavour is perfect for winter.
Can someone please le Santa know that a gin advent calendar is on our present list? Just in case he doesn't know…