We were all dragged to various Irish beaches as a child, and most likely didn't appreciate them for how beautiful they were at the time.
From the beaches of Wexford like Curracloe and Rosslare to the Wild Atlantic Way's gems along the Dingle peninsula and Sligo; we've got some absolute beauties in the Emerald Isle.
Apparently, everyone else in the world agrees with this statement. A travel media company which specialises in travel guides for adventurers, Big 7, has named a County Mayo beach as number 11 in the world.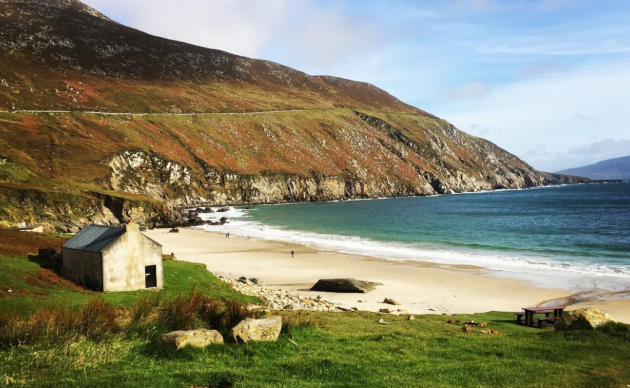 Keem Bay in Mayo has earned the 11th spot in their list of the global 50 best beaches, and we're fairly chuffed with ourselves.
First Skellig Michael appears in Star Wars Episode VII: The Force Awakens, and now the beaches around Achill Island are reppin'? We're certainly punching above our weight.
Writing in the guide, they state:
"Keem Bay is a breathtaking rural and sheltered beach surrounded by cliffs on Ireland's largest island – Achill Island. Its gleaming white sand rivals tropical islands and the water is superbly clear."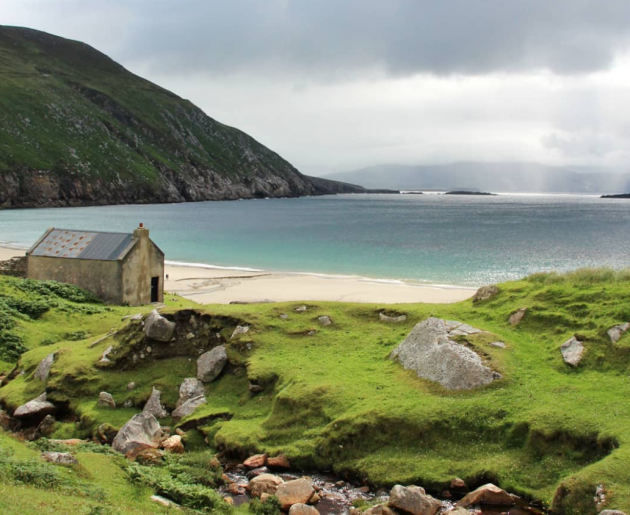 They add: "The sun might not always be shining, but when it does it's world-class. And yes, it's beautiful even on a rainy day." Dead right.
The beach is cradled by the rolling green hills of Benmore and Croaghaun mountain on three sides and opens out onto clear blue waters. It's brilliant if you want an escape from urban life.
We were narrowly beaten from entering the top 10 by famed Pig Beach in the Bahamas. Zlanti rat (Golden Horn Beach) in Brac, Croatia, snagged the number one spot.
Glass Beach in California, black sand beaches of Reynisfjara Beach in Vík í Mýrdal, Iceland, the unpolluted Grace Bay in Turks and Caicos and dunes of Whitehaven Beach in Whitsunday Islands, Australia, were also included.
Praia do Camilo in Lagos, Portugal, with its orange cliffs and golden sandy beaches, also landed in the top 10. The beaches are all otherworldly and stunning in their own right, so we're considering ourselves lucky to have even made the top 50.
Feature image: Instagram/@jmcgahon