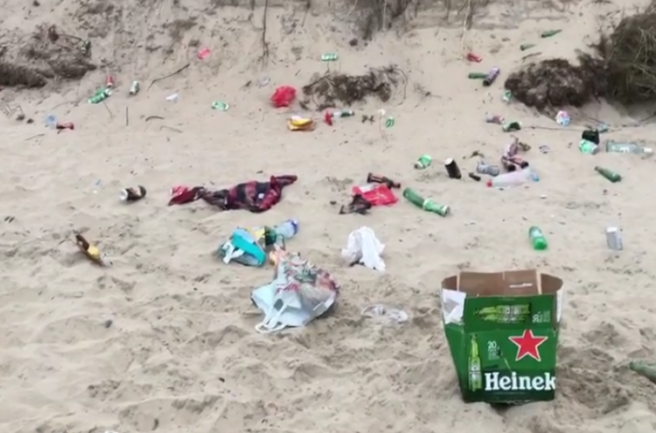 Ireland has been enjoying plenty of sunshine and high temperatures over the past week. The public has certainly been making the most of this heatwave with thousands flocking to their local park and beach to soak up the sun.
Unfortunately, a group of beach-goers ruined one of Ireland's most-loved beaches – Brittas Bay-over the weekend, leaving the local community disgusted.
Brittas Bay Beach Care shared a shocking video of the beach which has been covered in empty beer bottles, cans, plastic bags an, wrappers.
The video has already accumulated over 2,000 views and people are truly horrified by the state the beach was left in.
One user said: "People are disgusting. Bring your rubbish home or to the nearest bin if the bin is full bring it home. This is just shameful."
"Lazy, dirty people," another added.
The team had no choice but to organise a Beach Sweep, which will run from 7 pm to 8 pm this evening. They're seeking the public's help in tidying up the beach and one generous citizen has already kicked off the cleaning spree.
The Brittas Bay Beach Care team explained: "We just popped down to see how our beach is doing this morning at 9.30am, to find a beach visitor cleaning up the sand at the South Beach entrance. They had seen the news stories about beachgoers littering and wanted to do their bit, so bought some bags down!"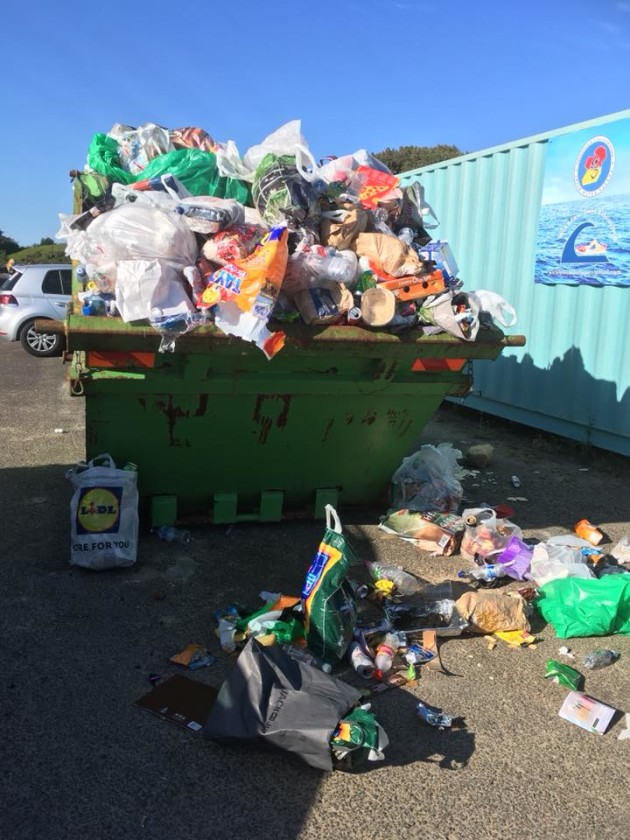 "They said they wanted their children to see this is unacceptable behaviour," they added.
The team shared a vital message that everyone needs to remember when heading along to the beach during the heatwave: Leave only your footprints.