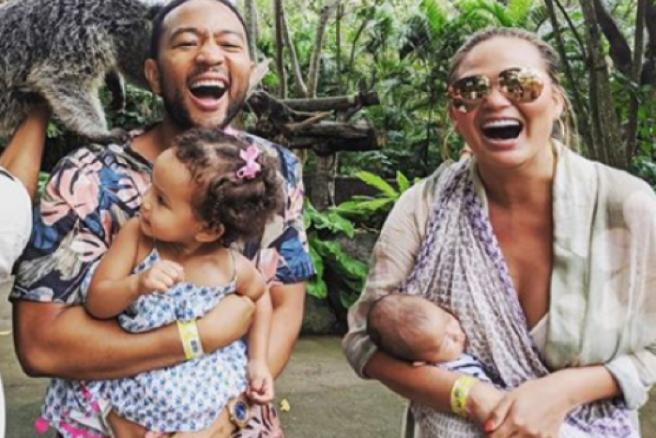 Chrissy Teigen and John Legend have the best relationship.
They have always been open with one another as partners and parents, speaking up about difficulties and praising one another when deserved.
And John is more in love with his wife than ever.
As a musician, his career requires him to travel all over the word. So, each time he returns home he truly treasures every moment with his wife and two kids.
Chrissy recently shared a video of the two lovebirds in which John is looking into her eyes with a content smile.
The mum is trying to play the piano and sing along to the notes like her talented hubby.
But she and John can't keep it together and break out in hysterics, laughing at her musical attempt.
"Well well well, look who decided to finally contribute to our family's finances", she joked on her Instagram.
The happy couple appear to be attending a fancy affair that night. John is dressed in a white tuxedo and Chrissy is dressed in a glamorous pink dress.
Her hilarious behaviour is classic Chrissy and John loves that about her.
Fans adore how cute the couple is together and were quick to comment on their funny moment.
"You two are awesome!" said one. "Couple goals", said another.
One thing is for certain, Chrissy has many talents, but it seems like pursuing a singing career may not be the best option.
We love how John and Chrissy can completely be themselves with one another and can't wait to see what funny moment they share next.