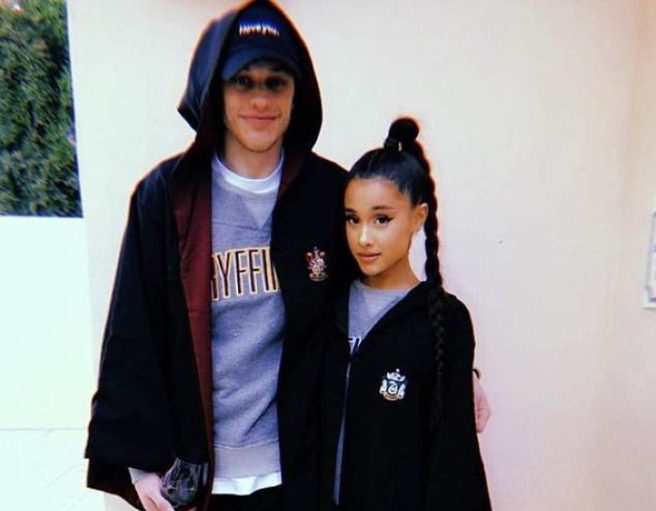 Despite what seemed a whirlwind engagement, singer Ariana Grande and Saturday Night Live host Pete Davidson are very much in love. They have been officially dating since earlier this year and announce their engagement this summer. They are Relationship Goals, as far as celebrity couples go.
They are a sweet pairing; Grande dedicated a song to him on her latest album Sweetener (apt title) and Davidson has repeatedly said in interviews how lucky he is to have Grande as his future-wife. They seem like a (relatively) normal couple in love, despite the fact that they are both subject to intense scrutiny – Davidson is well-known but Grande is a pop megastar.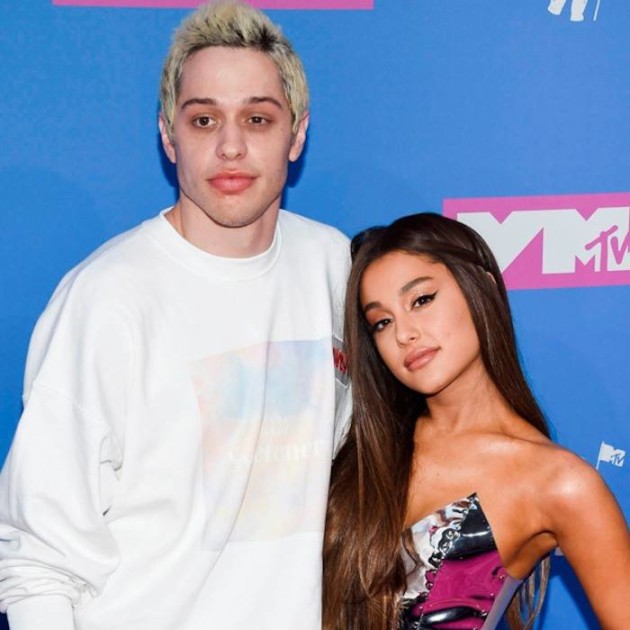 Grande has opted to step back from the spotlight for a time with the news that her former boyfriend, rapper Mac Miller died from a drug overdose less than a month ago – this is despite the fact that she just released a new album to critical and commercial acclaim.
Davidson is happy enough to open up about his relationship and, we hve to admit, his devotion to Grande is utterly adorable.
In a new interview, he has said that he believes he and his 24-year-old finance are "meant to be together."
Speaking on The Howard Stern Show, Davidson said: "I just think some people are meant to be together and some people aren't, even if they are good people or not," he said.
"I'm just lucky and I hope I never wake up!"
"Some people just aren't good in relationships together. And I just think we're supposed to be together."
Davidson and Grande started dating earlier this year after both split with their previous partners and he said his and Grande's relationship was partly down to "timing."
He added that he was unsure about Grande's choice of himself as a husband, thinking that she might opt for a more One Direction-type candidate in looks department (aw!).
"Before we started dating, I literally like went through a list, I scrolled through a list of really hot guys on the Internet and I was like 'Wait a minute, are you sure? Like here's all of One Direction, I was like you sure? I was like this guy? All right. OK cool'."