These dark, gloomy evenings are really draining and we have to admit we never have the energy to go out once we clock off from work.
This winter we've been making the most of our book collections and have spent many evenings curled up by the fire with nothing but a good book for company.
The list of benefits associated with reading is never-ending, but our favourite one is simple- the escapism.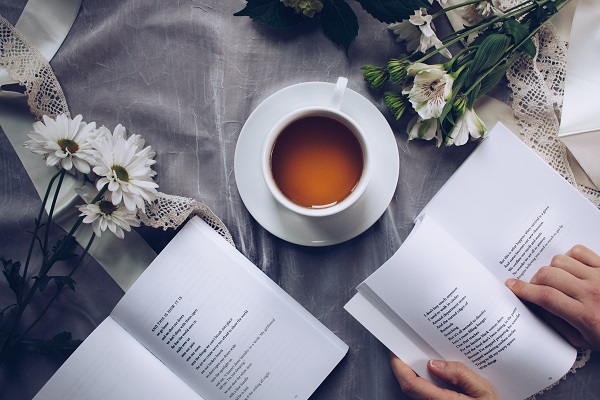 Distracting your mind for a few chapters where you can escape to different worlds and meet new people all from the comfort of your sofa is so tranquil.
We decided to support our fellow ladies by putting together a list our favourite books by female authors.
We're sure you'll love these books just as much as we do.
1: Ritual for Every Day by Nadia Narain and Katia Narain Phillips (Hutchinson)
We all feel that desire a calmer, more spacious way of living, but we're often unsure exactly how to step off the crazy treadmill of day-to-day routines and responsibilities. Nadia and Katia have learned through years of practice that simple rituals can help you press the pause button on the pace of modern life. In Rituals for Every Day, they share their easy-to-follow advice, step-by-step. Let the riyals bring you back to yourself.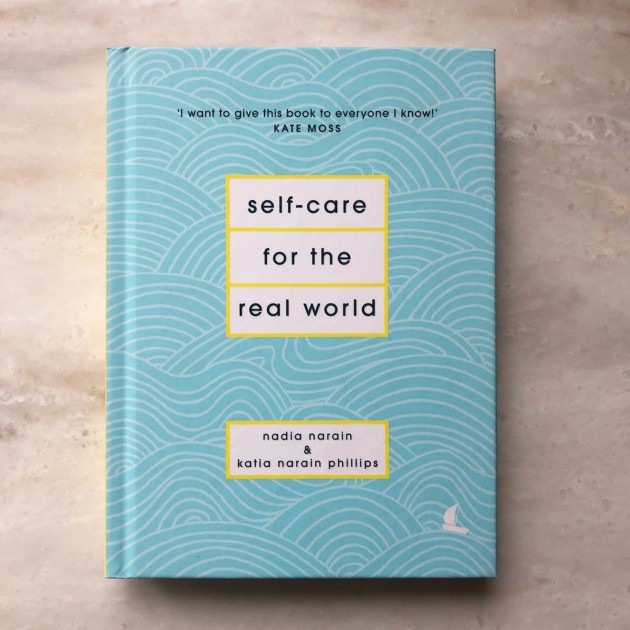 2: Thanks, Penneys! by Valerie Loftus (Mercier)
Have you ever been in Penneys on a Saturday and felt like you were in a scene from The Hunger Games? Have you ever gone in just to get a pair of tights and come out with fake tan, a pair of glittery platforms and some fluffy pyjamas? Have you ever spent hours there trying to root out a pair of knickers that doesn't have 'NETFLIX AND CHILL' written on the bum? If so, then this is the book for you. From the chaos of changing rooms to the questionable delights of the lingerie section. Thanks, Penneys! is a love letter to an Irish institution that is an integral part of all our lives.
3: The Sun and Her Flowers by Rupi Kaur (Andrew Mcmeel Publishing)
Rupi Kaur's second book is divided into five sections reflecting the life cycle of a flower, with chapters titled: Wilting, Falling, Rooting, Rising, and Blooming. It focuses on themes of love and loss, trauma and abuse, healing, femininity and the body. Wilting touches on the subject of heartbreak and loss. Falling focuses on depressive feelings following the loss of an important relationship. Rooting explores topics of female infanticide, immigration and borders. Blooming addresses the joy Kaur finally found coming to love and accept her roots, herself, and the world around her. She also comes to realize her mission in this world: equality and love for all genders, races and backgrounds.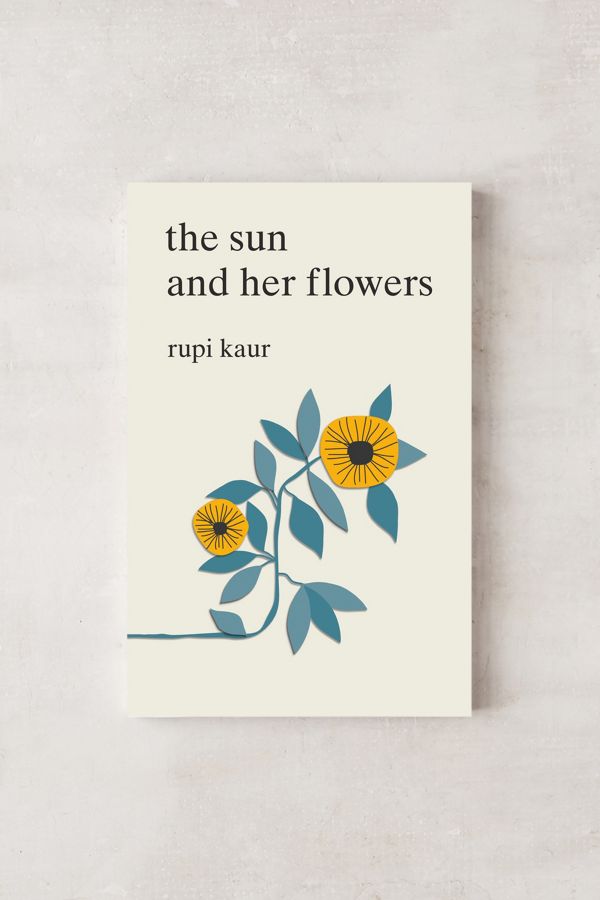 4: I Found My Tribe by Ruth Fitzmaurice (Vintage Publishing)
Ruth's tribe are her lively children and her filmmaker husband, Simon, who has Motor Neurone Disease and can only communicate with his eyes. Ruth's other 'tribe' are the friends who gather at the cove in Greystones, Co. Wicklow, and regularly throw themselves into the freezing cold water, just for kicks. 'The Tragic Wives' Swimming Club', as they jokingly call themselves, meet to cope with the extreme challenges life puts in their way, not to mention the monster waves rolling over the horizon. An invocation to all of us to love as hard as we can, and live even harder, I Found My Tribe is an urgent and uplifting letter to a husband, family, friends, the natural world and the brightness of life.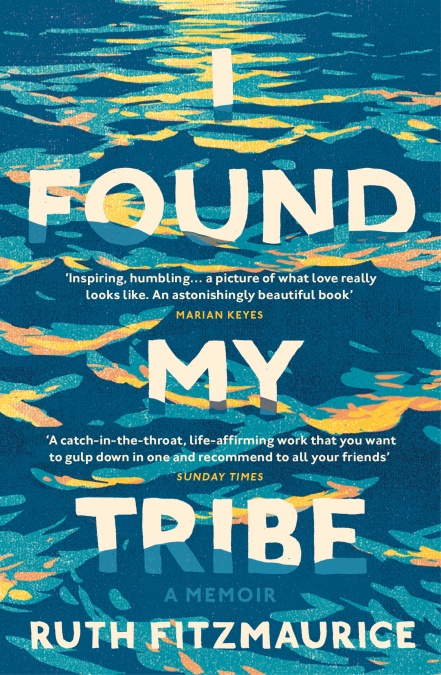 5: And Life Lights Up by Alice Taylor (O'Brien Press Ltd)
Let Alice Taylor encourage you to live in the now, to really live your experiences and to treasure the special moments in your life. With Alice as a guide, explore the steps and ways to live a conscious life and focus on the goodness of the world around us. Alice's beautiful and captivating writing is an act of mindfulness in itself, and she shares her favourite moments in life, encouraging us to ponder our own. Alice also inspires the reader to be attentive to the here and now and embrace moments as they arise. A beautiful and enchanting book by a bestselling and celebrated author.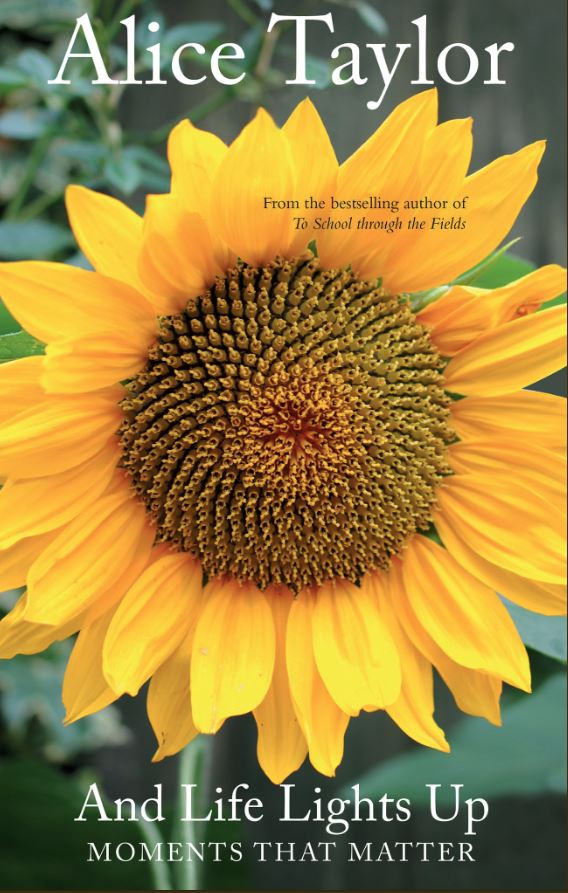 6: Ice Cream for Breakfast by Laura Jane Williams (Hodder and Stoughton)
Full of spirit and un-self-conscious enthusiasm, Ice Cream for Breakfast: Child-Like Solutions to Bullsh*t Adult Problems is the permission slip all too-grown-up-for-their-own-good-but-secretly-scared-of-adulting adults need to locate their inner-child nestled deep within so that we might all relax enough to laugh harder, wonder more, and marvel at magic on the daily.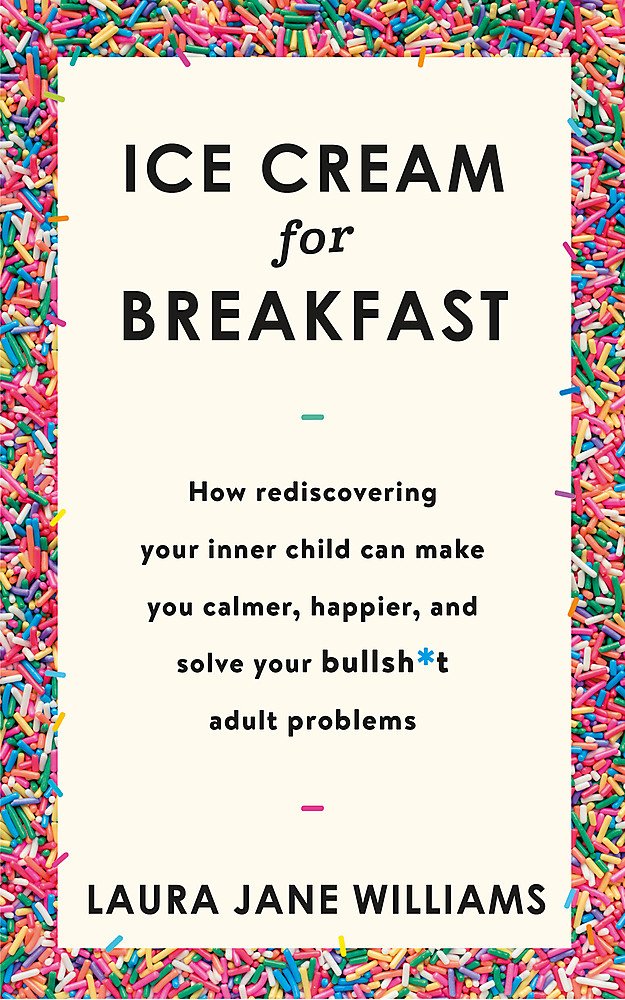 7: Lean In by Sheryl Sandberg (Edbury Publishing)
In Lean In, Sheryl Sandberg – Facebook COO and one of Fortune magazine's Most Powerful Women in Business – draws on her own experience of working in some of the world's most successful businesses and looks at what women can do to help themselves, and make small changes in their life that can effect change on a more universal scale.
8: The Happiness Project by Gretchen Rubin (Harper Collins Publishers)
The author of the bestselling 40 Ways to Look at Winston Churchill has produced a work that is "a cross between the Dalai Lama's The Art of Happiness and Elizabeth Gilbert's Eat, Pray, Love." The Happiness Project describes one person's year-long attempt to discover what leads to true contentment. Drawing at once on cutting-edge science, classical philosophy, and real-world applicability, Rubin has written an engaging, eminently relatable chronicle of transformation.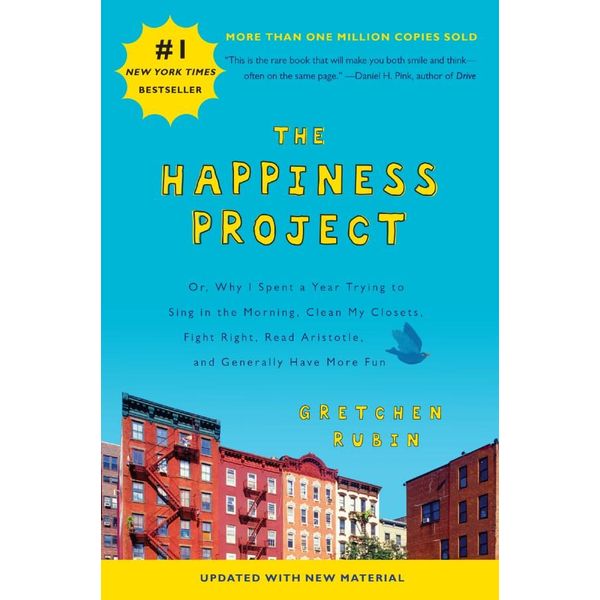 9: Normal People by Sally Rooney (Faber and Faber)
Normal People follows the lives of Connell and Marianne, who come from the same town but are part of very different worlds.
When they start studying at Trinity College they develop such a strong bond that carries on into the future. Normal People looks at the hearty theme of how love can change a person. It opens readers' eyes to the massive impact love and a relationship can have on a person. Plus, can you ever go wrong with a love story set in Dublin? We are so ready to dive into the pages of Sally Rooney's second fictional triumph.
10: Help Me! by Marianne Power (Pan Macmillan)
Marianne Power spent one year of her life practising the advice from self-help books to see if they really do what they say on the cover. The books promise to make us better people. They vow to transform us into upbeat, organised souls who go for jogs at 7 am in the morning and always have perfectly ironed clothes, but Marianne realises that maybe the help they're offering isn't as beneficial as it may seem.