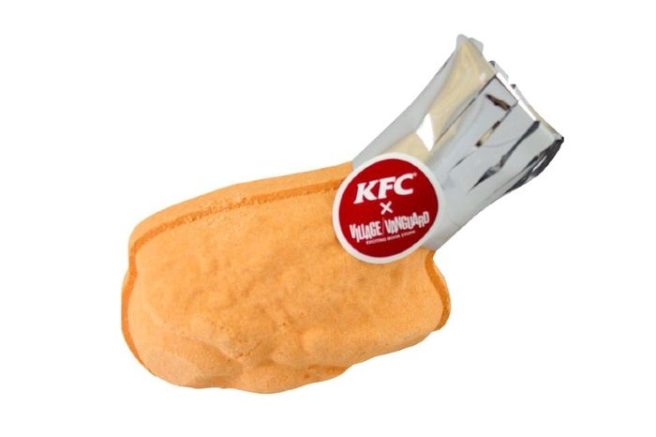 So, if you've ever dreamt of bathing in a tub full of Kentucky Fried Chicken, then oh boy, have we got news for you.
In what is possibly one of the more bizarre beauty/food combos to emerge in recent times, KFC Japan have created the 'Chicken Smell Bathing Powder,' that'll leave your skin smelling like Colonel Sanders himself.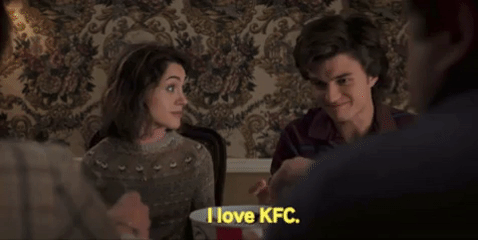 Shaped like a drumstick for that authentic feel, the bath bomb is the result of a collaboration between the fast-food chain and Japanese retailer Village Vanguard – a company known for its unique bathing products.
Rather unsurprisingly, the product has received a bit of mixed reaction so far, with some Twitter users asking why the product was ever created in the first place:
In 1879 Thomas Edison invented the electric light bulb. In 2017 a millennial created a KFC bath bomb that makes you smell like fried chicken

— Jacqueline Maz (@JacTwe) November 2, 2017
just saw an ad for a KFC bath bomb and I gagged

— Monny (@littlemonnny) November 2, 2017
@kfc i would like a fried chicken bath bomb please.

— ʕ•ᴥ•ʔ & Pumpkin Pie (@Rokashi) November 2, 2017
Love it, or loath it – it's pretty unlikely you'll ever get your hands on one anyway.
With just 100 of these bad boys in existence, they are not available to buy.
Instead, you'll need to retweet the tweet below in order to be in with the chance to win.
激レアグッズ完成
月1日(水)から始まる #秘伝のコンビパック 発売記念キャンペーンのが完成しました
なんと、今回は #ヴィレッジヴァンガード さんとコラボレーション
チキン型のこれいったいなーんだ#分かった人はRT #KFC pic.twitter.com/pmmBH4q2t9

— ケンタッキーフライドチキン (@KFC_jp) October 30, 2017
And if all else fails – just dump a few family sized buckets into the bath for the same effect.