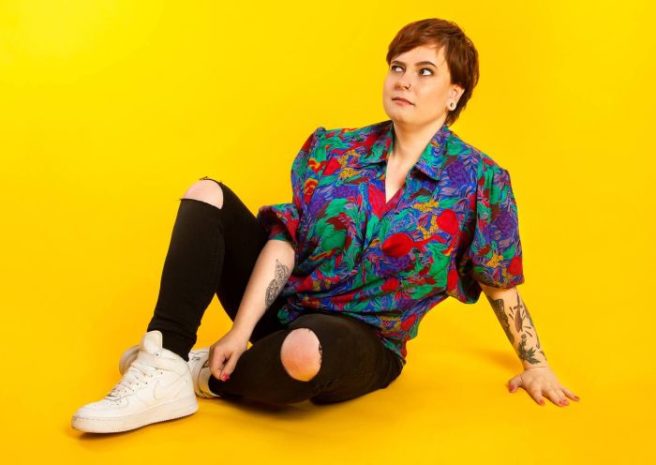 Aoife Dooley is a force to be reckoned with.
Comedian, author, illustrator, creator of YourOneNikita, the list is endless as to what she has achieved.
Not to mention the fact that she has had to manage being diagnosed with autism earlier this year and has to put up with online trolls on a pretty much daily basis.
But none of it seems to faze her as we found out when we got to have a chat with her.
The 27-year-old is busy getting ready to launch an animated series of YourOneNikita on RTE as well as helping out Dublin Bus announce the winners of their Children's Art Competition today, but she gave us the goss on what she's been up to and how nervous she is for the RTE series debut next week…
Her career
There might be many string to her bow, but it all began with illustrating.
She says, ''I always loved drawing even as far back as primary school. I didn't realise it at the time but I just wanted to do something that I enjoyed. Illustrating was really therapeutic for me.''
Aoife mentioned in an interview a while back that when she was floundering a few years ago, all she was sure of was that she ''wanted to be the best''.
And that struck a chord with me because isn't it so relatable to so many of us?
She advises, ''The most important thing is finding something that you're interested in and that brings you joy because then you'll always excel in it. Loads of practice too. I'm not by any means an amazing drawer, but it works for me and I love what I do. If you want to do well, you'll put the time in and make contacts.''
Social media
Speaking of pressure, social media is obviously not only a big part of everyone's life nowadays bit also a big part of Aoife's work – although she has had her fair share of the sh*ttier side of it.
She says, ''I just block people now. If I get mean messages in, I just block them from seeing my story. There was someone there the other day who kept messaging me and commenting on my stuff clearly fake profile so I just blocked them, I could not be arsed. Why would I leave that person on my page?''
She continues, ''The other thing [Bloggers Unveiled] was a bit different because that was going on over long periods of time and you;d get emails so if that happens again I'm aware of it and so are other people so that they can report it.''
Autism
Aoife was diagnosed in April at the age of 26 with autism and finding out has freed her and made life so much easier, although people don't really seem to know much about it.
She says, ''The spectrum is huge, people on it are just as individual as people who aren't autistic. Finding out was mad because I hadn't got a clue about it. I had a very stereotypical view about it and that's down to how it's portrayed in the media. It's always a man or a boy and they always seem to be at the severe end of the spectrum.''
Encouraged by a friend to go and get tested, her confidence has grown as a result.
''I'm a lot more at ease with myself because I know my limits now. I've been watching I'm A Celebrity with Anne Hegerty and she's brilliant, she's articulating it really well. I get really overwhelmed. If I'm really happy I start crying – it's like I don't have great control over my emotions but at least now I know what it is.''
She articulates it perfectly when she says, ''It's liberating know who you are when you haven't for the best part of your life when you thought you did.''
YourOneNikita
Aoife's web series, based on life living on the north side of Dublin and a Dublin girlo we're all familiar with, has achieved huge success.
It has spawned two hilarious books, How To Be Massive and How To Deal With Poxes and now, an animated RTE series is on the way.
The animations were finished in October and it's set to hit our screen on the week of November 26, but she's definitely a bit nervous. ''I hope people watch it and like it. Fingers crossed.''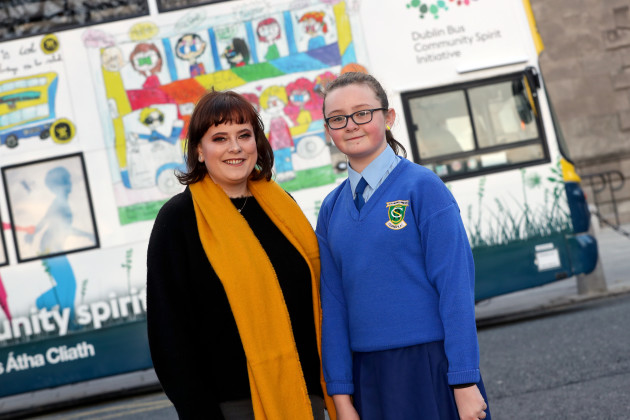 Dublin Bus Children's Art Competition
Aoife is also involved with Dublin Bus Children's Art Competition, which takes place across 4th and 5th and 6th classes every year and encourages children to respect their bus driver, ''a great initiative'' as she says.
She has worked with Dublin Bus before, doing some animation for their school videos. So why did she decided to get involved with this competition?
''It's a really great idea – going through the entries I realised that a lot of kids had so much respect for their drivers, some even knew their names and I thought that it was lovely that they had that interaction with their bus drivers. ''
Forty-one entries will appear in the children's Dublin Bus art calender for 2019 and 11 images will appear on a Dublin Bus itself.
She continues, ''I wanted to get involved because I used to love entering those competitions when I was younger. So I said I was definitely going to be part of that.''
She's set to announce the winners for their annual competition today and we can reveal that it is Susan O'Reilly, a 4th class student from Canice's Girls School in Finglas. Well done!
Best of luck with everything Aoife – we seriously cannot WAIT to see YourOneNikita on RTE net week – we know it's gonna be massive.