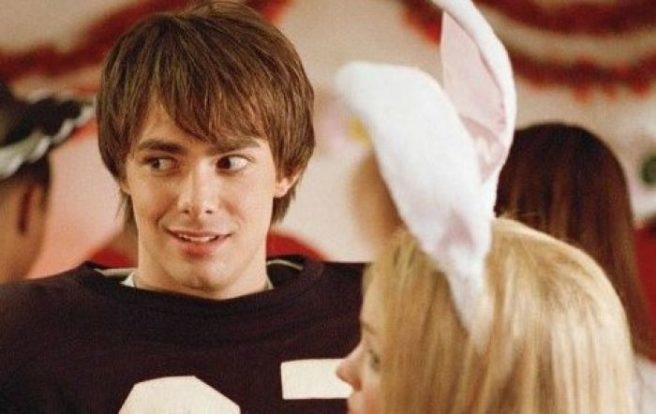 Mean Girls is one of the most iconic teen movies of our time, and tbh, Aaron Samuels was our first ever on-screen crush.
The North Shore High lothario toyed with the hearts of both Cady and Regina while having a heart of gold (and enviable hair) himself.
Played by Jonathan Bennett, we we're huge fans – and clearly so is Ariana Grande.
You're like really pretty @ArianaGrande pic.twitter.com/i43XTfFxip

— Jonathan Bennett (@JonathanBennett) November 24, 2018
Ariana Grande has teasing snippets of her upcoming music video for her iconic anthem Thank u, next.
The video is clearly Mean Girls themed – and we're gagging to see it.
Aaron Samuels, being an intrinsic part of the film, naturally had to make an appearance.
Posting to Twitter, Jonathan Bennett uploaded a snap of himself and Ariana Grande.
Keeping with the Mean Girls puns, he wrote: 'You're like really pretty,.'
Ariana is holding a copy of Jonathan's parody Mean Girls cook book, The Burn (Cook) Book.
The book and it's launch are chock-a-block with Mean Girls puns.
'Kalteen Bars, Gretchen's Wieners, Fetch-uccine Alfredo, You Go Glen (Hot) Cocoa, Ms. Norberry Pie, Just Stab Caesar Salad and Is Mac and Cheese a Carb?' are all recipes – and of course, it was released on Octber 3rd.