The untimely passing of actor Luke Perry left his family, friends and fans at a complete and utter loss for words. The world was stunned to hear that the Riverdale actor suffered a stroke at the mere age of 52 and completely devastated when it was revealed that the 90210 alum had died on March 4.
His Riverdale co-star and on-screen son KJ Apa has opened up about losing his dear friend during an appearance on The Tonight Show Starring Jimmy Fallon. KJ had previously paid tribute to Luke on Instagram but has understandably kept quiet about the harrowing loss.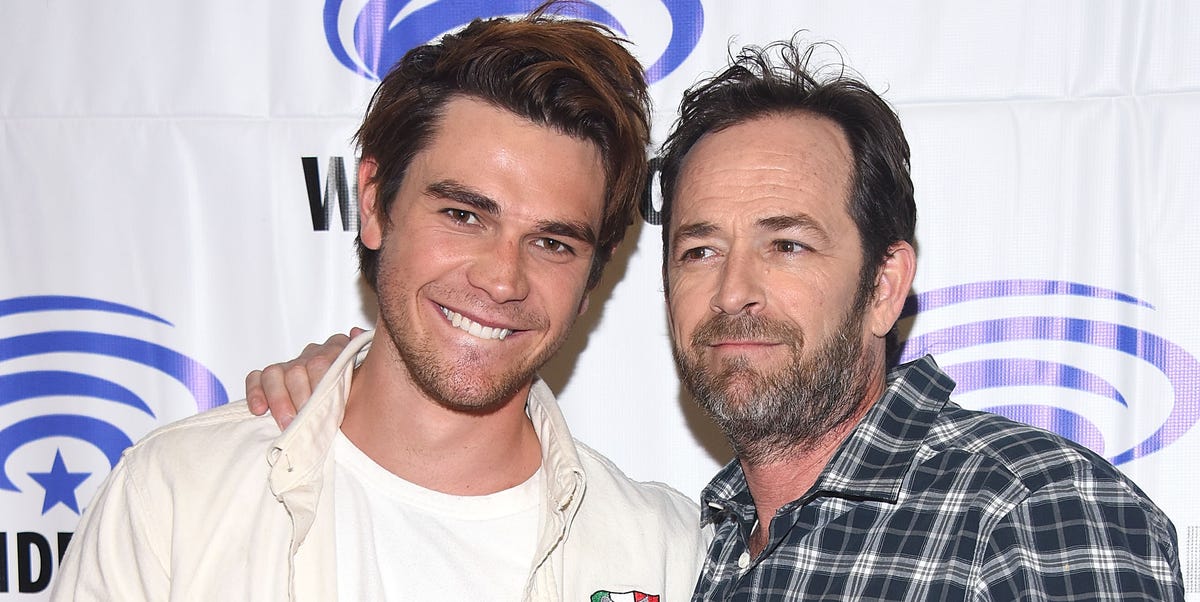 He took a moment to remember his Riverdale co-star during his interview, stressing how kind-hearted Luke was.
The 21-year-old said: "He did everything he could to make everyone, no matter how big or small you were, feel comfortable and welcome. It's hard to put into words how that makes me feel."
The Last Summer star even shared that Luke had a special relationship with his family and made sure to stay in touch with KJ's parents in New Zealand.
"He would call my parents every week and keep them updated on how I'm going. If I had a cold or something he would say, 'I took some Gatorade to his apartment the other day.'"
KJ added: "I hope I can be like that," to which host Jimmy Fallon replied, "You can be like that. You are like that."
Luke Perry's final episode of Riverdale aired last week.