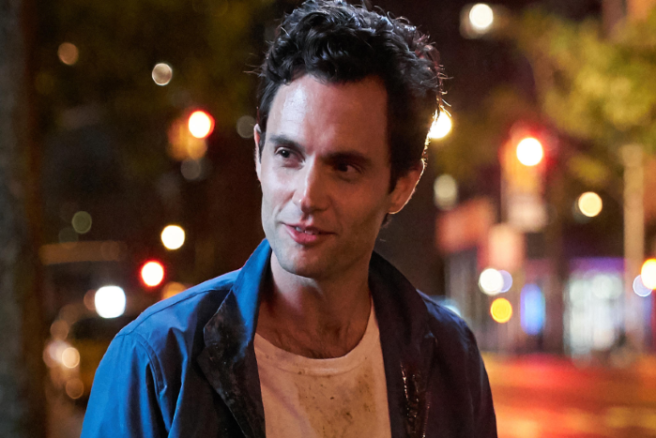 Netflix's smash hit YOU is officially getting a chilling second season
For those of you who still need to catch up on your Netflix shows, don't miss the chilling new stalker series YOU.
The show stars Penn Badgley as a bookstore manager named Joe Goldbery, who meets an unsuspecting aspiring poet, Guinevere Beck, and gets a LITTLE too attached. To say the least.
He stalks the hell out of her, basically. Think Gossip Girl's Dan Humphries but way more creepy.
It's now been announced super on the down-low on the You Instagram account that the thriller hit is getting a second series.
Since it was released, the show has been talked about non-stop online, both for the crazy plot and the chilling acting skills of Mr Badgley.
Anyone who has seen season one probably aren't surprised at the announcement, as it ends on a major cliffhanger.
YOU is based on the book of the same name by Caroline Kepnes.
Pretty much everyone who has watched the show are debating deleting their social media accounts, as Joe stalks Beck entirely from her Instagram and Facebook accounts.
He finds out LITERALLY everything about her from a single click; where she lives, her place of work, aspects of her personality, her interests, her book loves, you name it.
Once he gets his hands on her phone, he can access her emails, group chats and messages. Which is basically someone's entire life, these days.
Shay Mitchell (Pretty Little Liars) also stars alongside Badgley and Elizabeth Lail, who plays Beck.
Listening to Joe narrate the entire show displays the weirdness and bizarre thought processes of stalkers.
Trust us, you won't be able to stop watching.
You'll also be looking over your shoulder a lot more…