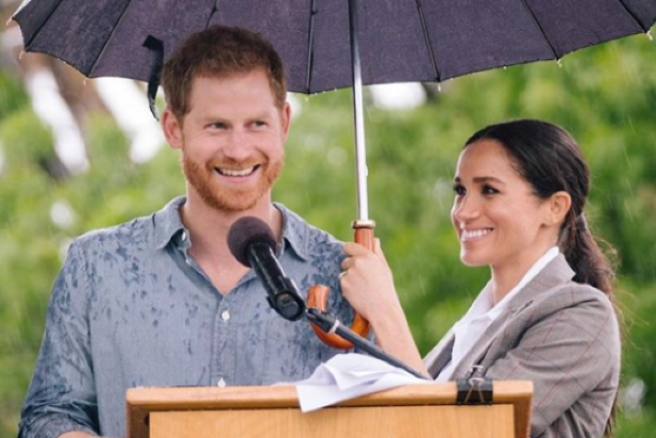 Meghan encourages Harry to make MAJOR change to his diet
Prince Harry's days of partying are well and truly behind him. The dad-to-be decided to give up alcohol as a mark of respect to pregnant wife Meghan Markle, and now he has made another major changed to his diet.
It is understood that the Duchess of Sussex has encouraged Harry to follow a healthier lifestyle.
As part of the new regime, Harry can't drink tea or coffee.
According to the Express, the lifestyle changes have had a major impact on Harry's health and wellbeing.
A source told the publication that he is a lot more relaxed than he used to be: "Considering he's been a pretty brutal drinker since he was a young teenager, it's quite an achievement."
They added: "He was always fidgeting and on the go, always looking for the next thrill. He was a great laugh but it was always very full on."
He is no longer the wild, booze-loving prince he once was, "Now his new regime doesn't make him the most entertaining party guest in the world, but he's definitely more chilled and relaxed."
Since marrying the former Suits actress, Harry has been living a healthier life. "All she [Meghan] did was show him there's another way to live and he's become a huge fan. He eats well, doesn't poison his body, exercises, does a bit of yoga and is a lot happier."
It is also understood that Meghan is hoping Harry will become a vegetarian, or at least cut down on how much meat he is eating.
The Duchess of Sussex is a big animal rights activists and is hoping her husband will follow in her footsteps.