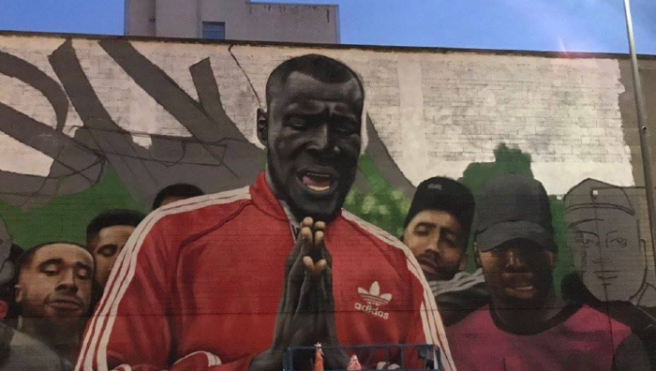 This unreal Stormzy mural is making us excited for Longitude
If you're heading to see Stormzy in the Olympia tomorrow night, you may be excited to know that an absolutely unreal mural has been erected in his honour in Dublin city.
The huge piece of street art has been garnering attention on social media all day, and fans are loving it.
The giant mural is located in Smithfield, and it's well worth going to have a look at.
Stormzy himself has seen the piece, and has paid homage to it on his Facebook page.
Thanking the artists, the hip hop star said "I don't know who's responsible for this but thank you and tomorrow is gonna be MAD."(sic)
Tickets for his gig are already sold out, but the grime artist is also headlining on the Friday night at Longitude at Marlay Park on July 14.
Stormzy will be headlining alongside The Weeknd and Mumford & Sons.
They will be joined by the likes of Skepta, Baaba Maal, Glass Animals, Lucy Rose and Catfish and the Bottlemen.
Oh, and while we have you; don't forget to have your say in the inaugural SHEmazing Awards this May! It's time to vote, and you can do it right here!