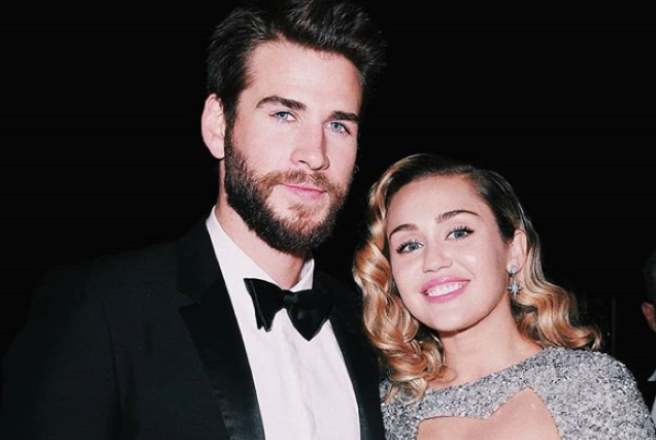 THIS is the one thing Miley Cyrus insisted on for her chill wedding
Liam Hemsworth and Miley Cyrus like to keep things chill and casual, by the sounds of things.
The adorable couple married in a quaint living room ceremony at the end of last year, and surprised us all. Miley only had ONE request for the special day, and it's pretty unconventional.
Speaking to E! News at the MusiCares event, she told the outlet that she asked her fiance at the time for "Literally, vegan chicken and dumplings." Alright, then. Each bride to their own.
Miley is a woman of simple taste, and we'll take ANY detail at all about their low-key nuptials. They're a relatable couple, seemingly, but we'd definitely be more picky about the dress than dumplings.
"That was my only rider," she said. "I would do anything for dumplings. You could add nothing else. I didn't even need a dress. I was trying to wear leggings and a hoodie. I just wanted dumplings, that's all."
Judging by THOSE amazing wedding snaps on Instagram, it seems like the pair had an incredible wedding day.
While attending the 2019 MusiCares Person of the Year Gala, Miley and her parents honoured her godmother, Dolly Parton.
She made sure to give a KILLAH performance with Shawn Mendes while she was there, because why not? She also walked the red carpet on Liam's behalf the other night for the premiere of his new flick, Isn't It Romantic.
Miley and Liam have us feelin' pretty damn jealous of how pure goals-y they are. We wish we could have gone to their wedding soirée, we do enjoy dumplings.