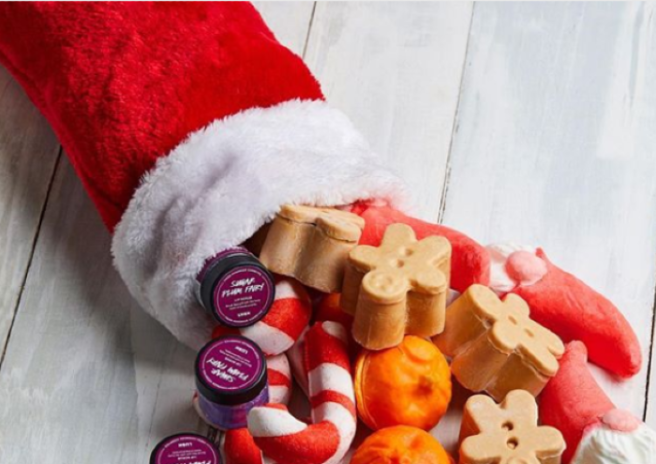 As the Christmas countdown is well and truly-on, fear not if one of your mates or loved one is a vegan.
We get a bad wrap but we are actually very easy to buy for, particularly as the market for items sans animal products are constantly growing.
Additionally, if you are vegan, this gift guide can give you some inspo when it comes to purchasing those all important pressies.
Buttercream Dream Vegan Bakery (Prices vary)
Christmas Bathtime Favourites £49.95
Facial Mask Duo £32.00
Hamper-Luxury Vegan Sweet – SoulBia £90.00
DREW LG – Vintage Collection €95.00
Keep Cup: from €14.00
Vegan Gift subscription box: starts from £36.45
Vegan 100: Avant-Garde Vegan (Cookbook) €17,03
Revolution Eyebrow Pomade Medium Brown £6.00
Dr MartensBlack 1461 Vegan Felix Rub Off Flat Shoes €144.00
G&B Organic Connoisseur Collection 580g €22.95
Fuschia Essentials Brush Set: €35.01
Gift Box Selection of 6 Flavours Chocolately Claire €20.00
Cookies & Cream Whipped Mousse £16.00
Kat Von D – Lolita Eye Shadow Palette € 36.00
Festive Hand Cream Trio XM18 £15.00