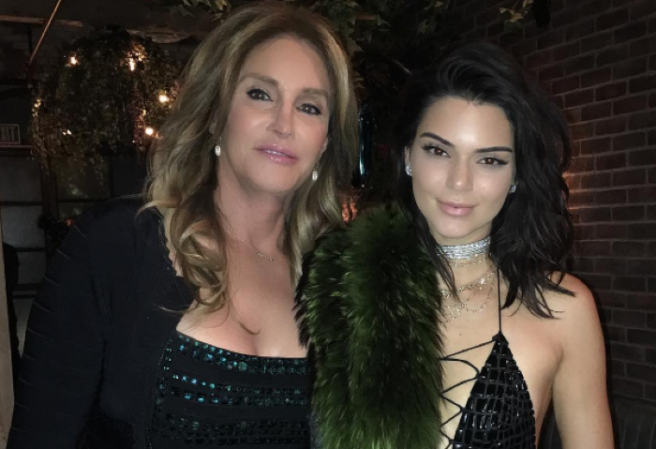 Caitlyn Jenner loaned her voice to the advancement of the rights of transgender individuals when she spoke out against Trump's transgender bathroom ban today.
The Trump administration revoked a set of federal guidelines put in place by former president Obama that allows transgender students to use the school bathrooms and locker rooms that match their chosen gender identity.
Understandably, people are upset about the decision, and feel that the move is "cruel" and "backwards."
Well @realDonaldTrump, from one Republican to another, this is a disaster. You made a promise to protect the LGBTQ community. Call me. pic.twitter.com/XwYe0LNUOq

— Caitlyn Jenner (@Caitlyn_Jenner) February 24, 2017
Caitlyn Jenner, who made her transition in front of the entire world, has a few choice words for the POTUS.
Taking to social media, the Olympian posted a video outlining her thoughts on the issue.
Caitlyn, who has previously gotten heat for supporting the Republican party, had this to say:
"I have a message for the trans kids of America: You're winning. I know it doesn't fee like it today or every day, but you're winning."
Republicans need help understanding LGBTQ issues and I'm here to help!

— Caitlyn Jenner (@Caitlyn_Jenner) January 18, 2017
"Very soon we will win full freedom nation-wide and it's going to be with bipartisan support."
"I have a message for President Trump from one Republican to another. This is a disaster. And you can still fix it," she said.
"You made a promise to protect the LGBTQ community. Call me."
Did you forget that the 'T' in 'LGBT' stands for 'transgender'? You just revoked the right for trans students to use the bathroom in school. https://t.co/J9Pr8Dg0DV

— antonio del otero (@antoniodelotero) February 23, 2017
republicans say trans ppl using the bathroom will lead to sexual assault but they voted for a man who openly bragged about sexual assault pic.twitter.com/l2FhWHvkAz

— rama 🙂 (@saviorsivan) February 24, 2017
"President Trump's decision to rescind anti-discrimination protections for transgender students is yet another cruel move by an administration committed to divisive policies that roll back the clock on civil rights," said New York Attorney General Eric Schneiderman, according to Reuters.
Trump reportedly said that transgender people should able to use whatever bathroom they please, while on the campaign trail in New York last April.
At the time, the future POTUS said he would "leave things the way they are," according to the New York Times.