We are all eagerly awaiting the Gilmore Girls: A Year in the Life revival, which is set to hit our computers in November.
And, after a very cryptic post on the Gilmore Girls official Instagram yesterday, fans are FREAKING out.
You all know the saying, 'an apple a day not only keeps the doctor away.'
Well, in Stars Hollow, an apple is also a strong indicator that Lorelai Gilmore could be with child.
In season five Lorelai, who is renowned for being gloriously unhealthy, thought she was pregnant with Luke's baby when she caught herself eating a red apple and enjoying it.
The post reads "pop-tart appetizers to hold us over 'till the pizza comes. And one apple," leading us all to wonder WHO is the apple for!
One fan commented on the post "Omgoshhhhh!!!! Does this mean Lorelai could be prego?!?!?!"
The significance of the apple is fairly unclear, but it seems strange to include the fruit in the shows marketing for no reason.
As our imaginations run wild with all of this information, we have begun to wonder which (if any) of the Gilmore women could be preggers.
Will Rory be getting a new brother or sister? OR is Lorelai set to be a grandmother?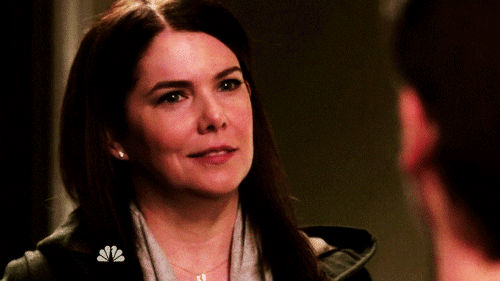 Only time will tell, and we CAN'T WAIT to find out!
Gilmore Girls: A Year in the Life starts streaming on November 25th on Netflix.