Okay, so any Game of Thrones fanatic has begun to see Danaerys Targaryen's magical triplet dragons almost like our own beloved pets
While poor old Viserion got turned into a baddie White Walker dragon, breathing blue flames up his brother Drogon's tail throughout the Battle of Winterfell.
Nevertheless, Rhaegal and Drogon persisted, but what's happened to our wee pups since the Battle of Winterfell, AKA the Long Night, AKA the episode that broke us into a thousand pieces with nerves?
Thank God Arya Stalk really is THAT B*TCH and stabbed the Night King into a million miniscule pieces, so that means evil Viserion is toast. But who died in the battle?
it truly broke out hearts to see Dany's dragon turned to ice in season seven, when the Night King threw a spear at him. Viserion was seconds away from killing Jon Snow in the Winterfell face-off, too. Good thing Arya doesn't care for blue lives.
We're gagging to know what happened to Danaerys' other dragons, because they will most likely be highly important in the battle to dethrone Cersei Lannister.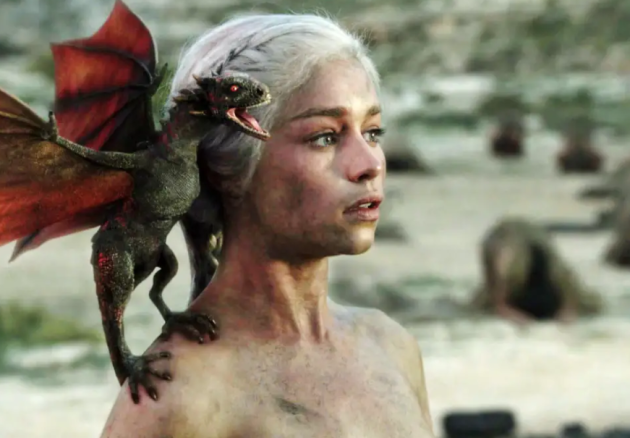 Viserion attacked his brother Rhaegal, who Jon was busy riding, and seriously injured him. Rhaegal disappeared for the rest of the battle once Jon fell off the dragon, but he's a trooper and makes an appearance in the trailer for next week's episode.
Drogon nearly went six feet underground after Dany fell into a battalion of freshly cooked White Walkers. We were super worried for him when he seemingly became overpowered by the sheer number of them.
However, good old Drogon seems perfectly fine in the new teaser for season eightm episode four, thankfully.
His appearance is seen in the frame when Sansa gazes up at both dragons, on their way to give Cersei an absolute blast no doubt.
We can't wait to see what they do in King's Landing, and if they can dethrone the ruthless Lannister queen and her boytoy, Euron Greyjoy. We suspect Yara Greyjoy will tackle Euron, but that's another story.
In essence; Drogon and Rhaegal are good boys, and deserve many treats.
Feature image: HBO