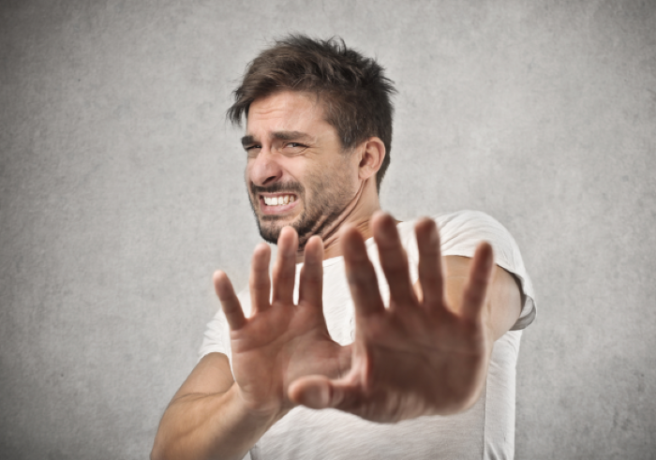 Not that we really care, but it is interesting to get insights from men-folk on certain girly things.
I have often wondered if there are certain trends that we love, that the lads in our life just cannot stand.
Do they LOVE my red lip as much as I do? Do they even notice the fact that I'm wearing red lippy in the first place?
We decided to get to the bottom of it, and ask the various men in our lives what makes them tick.
Have a read, and let us know your thoughts on what they said…
"I hate girls wearing gym clothes when they aren't going to the gym." Carl, 24, Mechanical Engineer.
"I genuinely do hate the smell of fake tan." Morgan, 23, Hedge fund administrator.
"The INSANE amount of time it takes for girls to get ready." Dylan, 22, Marketing Executive.
"Having to wait for girls to put on make up just to leave the gaff even if it's nowhere nice or special." Luke, 23, HR administrator.
"That thing they do to their eyebrows that sometimes makes them look f**ked up and weirdly shaped." Stephen, 22, Fireman.
"Auld wan earrings that wouldn't look out of place on your granny." John, 24, Website Developer.
"Those mad looking white masks they put on their face! Terrifying lads." Craig, 24, Barman.
"Over the top/too much make up, I understand it going out got drinks but just when going to town for lunch it's OTT." Conor, 22, Primary School Teacher.
"I hate long fake nails. Those creepy looking claw things" Chris, 32, Pilot.
"That weird swishy thing you do with your eyes. Hate it!" (He means winged liner, FYI) Mark, 23, Masters Student.
"Do you know what? Red lipstick wrecks my head. When I kiss my girlfriend, I walk away looking like I've shifted a clown." Damien, 31, School Administrator.
"I have this weird gripe with high heels. So unnecessary, and sure you can hardly walk in the things!" John, 27, Legal Executive.
"When girl's don't dress for the weather. Mini skirts in January? You'll freeze, love." Stephen, 29, Solicitor.
Well, there you have it. Kindly, pass the fake tan, red lippy and my mini skirt.
PS: we'll be doing a similar article full of all the things that lads do, that we don't like (drowning themselves in Lynx, etc)