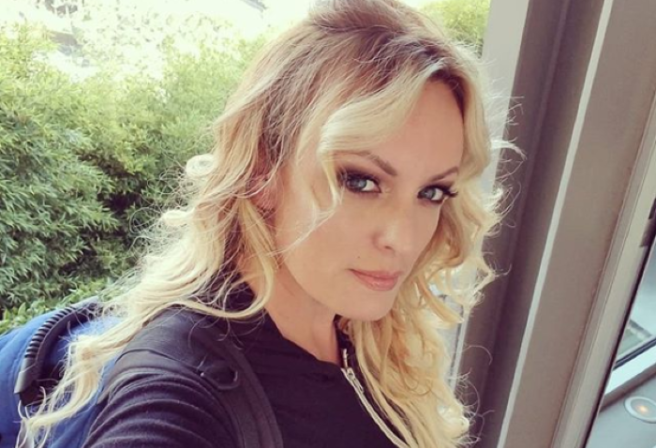 We must admit; even though American politics make us weep – we LIVE for the stories about Trump's personal life.
Half the time we are still scratching our heads as to HOW on earth he was elected and remains in office despite the sheer volume of scandals that have come out.
One particular scandal is going to be discussed on the Ray D'Arcy Show tomorrow – and tuning in is a MUST.
Stormy Daniels is opening up to Ray about her alleged affair with Donald Trump.
In the interview, you can expect to hear details of the non-disclosure agreement that she signed in the run-up to the 2016 US Presidential Election.
Stormy who's real name is Stephanie Clifford, will also talk about her new tell-all book on the matter, titled Full Disclosure.
The 39-year-old has claimed she got freaky in the sheets with a married Trump.
She also alleged that they carried on a relationship for a year, despite Donald being wed to third wife, Melania.
Stormy famously filed a defamation case against the US president.
The legal action was subsequently thrown out of court and she was left to foot Trump's legal bills – ouch, gal.
We look forward to the secrets she will spill.