2017 served as a vital turning point in exposing the widespread nature of sexual harassment in society.
The movement had its own hashtag, #MeToo, the iconic two words that helped multitudes to speak out.
It seems that 2018 has already replaced #MeToo with a different, yet still so necessary, rallying cry: #TimesUp.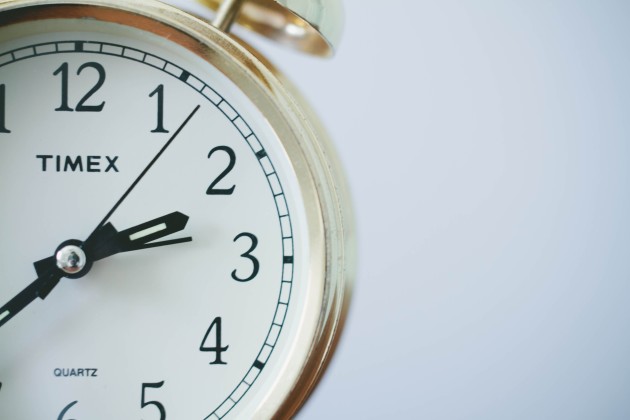 300 women in the entertainment industry banded together and wrote a letter of solidarity, which was published in the New York Times and Spanish language paper La Opinión.
Among those involved are Reese Witherspoon, America Ferrera and Shonda Rhimes.
Actress Amber Tamblyn described the open letter as a 'call to arms', letting society know that sexual harassment in the workplace will no longer be tolerated.
'To every woman employed in agriculture who has had to fend off unwanted sexual advances from her boss, every housekeeper who has tried to escape an assaultive guest, every janitor trapped nightly in a building with a predatory supervisor….we stand with you.'
'We support you,' the letter reads.
An open letter appears in @LaOpinionLA and @nytimes today from us to our sisters in the Farm Worker's Union. It's also a call to arms. We've started a legal defense fund supporting those across industries who've experienced abuse in the workplace. Join us. #TIMESUP (link in bio) pic.twitter.com/Zr5C4QgcXg

— Amber Tamblyn (@ambertamblyn) 1 January 2018
In the open letter, they also thanked the women of the Farm Worker's Union, who reached out to support them in the fight against sexual harassment.
It is a fight that has proven difficult and lengthy.
The piece cites the underrepresentation of women in positions of power for why sexual misconduct has been allowed to continue for such a very long time.
'The struggle for women to break in, to rise up the ranks and to simply be heard and acknowledged in male-dominated workplaces must end; time's up on this impenetrable monopoly,' they wrote.
The Time's Up initiative has its own website, with a 'Know Your Rights' section to help those who find themselves being sexually harassed in the workplace.
I stand with ALL WOMEN across every industry to say #TIMESUP on abuse, harassment, marginalization and underrepresentation. Join me! Sign the statement of solidarity & donate to the @TIMESUPNW Legal Defense Fund: https://t.co/7FofMhTaUJ pic.twitter.com/vEB3jYCRgD

— Reese Witherspoon (@RWitherspoon) 1 January 2018
Of course, reporting sexual harassment is a legal process, and navigating the legal system can be costly. However, Time's Up are working to help those who are financially disadvantaged.
They have a GoFundMe, which has raised over $13 million (over €10.7 million) so far in order to 'provide subsidized legal support to women and men who have experienced sexual harassment, assault, or abuse in the workplace'.
It is so heartening and empowering to see these privileged women working to help their sisters.
We definitely agree with them: time's up.