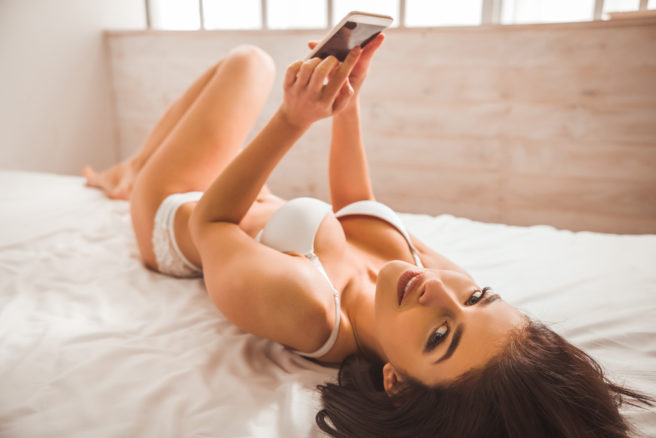 So, despite the introduction of strict rules and regulations around the topic of 'revenge porn', it remains an ongoing issue for many women and men alike.
We all know the potential risks that come along with sending a racy photograph or risqué message. While it may seem like the right thing to do in the moment, we can often live to regret those decisions once a relationship has come to an end.
Having said that, studies suggest that one in five adult phone users have engaged in the act of 'sexting', so we might as well learn to do it safely.
Well, one women has come up with a fool-proof way to protect your intimate photos from ever being released by an ex.
Annika Simons from Phoenix, Arizona took to Facebook to share her simple yet effective idea.

"THIS IS A PERFECT IDEA OMG", one user replied.
Another wrote, "That is actually genius."
Annika's advice is actually hugely significant when you consider that the offence of leaking explicit images of someone without their consent carries a sentence of up to 12 months and a fine of €5,000 under Irish law.
The topic has been widely discussed over the last few years, with many calling for stricter regulations to be put in place.
In reality, the effects that leaked photos can have on victim's mental health can be hugely distressing.
So, have some fun, but remember to be safe, be sensible and consider the risks.