We'd take any excuse to munch a whole bag of crisps, and now with Saint Patrick's Day around the corner, our sense of patriotism is coming in handy.
Combining two esteemed Irish brands, O'Donnells have created a Ballymaloe Relish and Cheddar Cheese flavour of their hand-cooked crisps, and we've never needed less of an excuse to scoff the lot.
"For many years our customers have asked for Ballymaloe Relish flavoured crisps so we are thrilled to see this happen and with such a fantastic company O'Donnells!" said Maxine Hyde, Head of Sales and Marketing for Ballymaloe Foods.
"It was great fun developing the flavour with Ed and Kate O'Donnell. "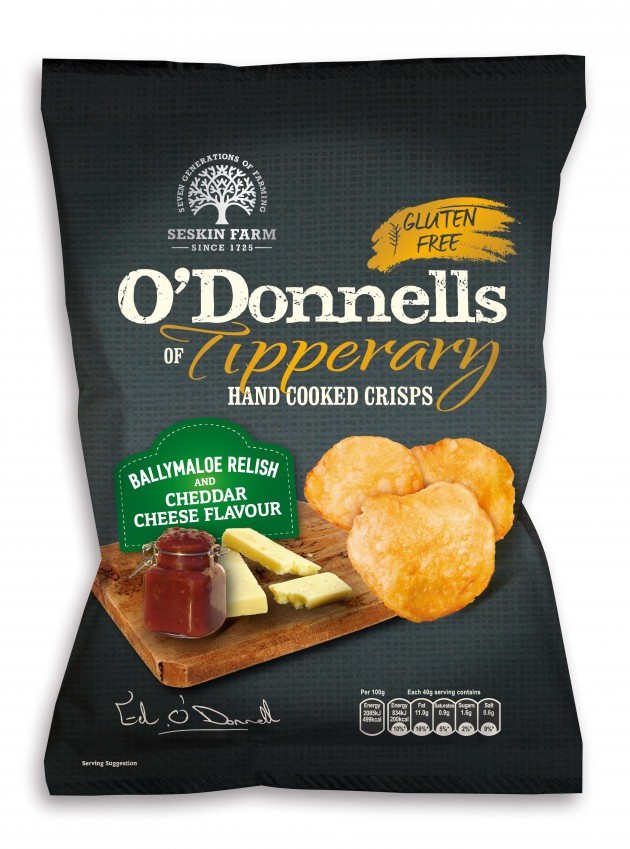 The crisps are made using home grown Tipperary potatoes, and O'Donnells have sourced the best local artisan food producers in Ballymaloe to provide unique individual flavours.
The gluten free crisps will be appearing on the supermarket shelves in mid-March, and we honestly cannot wait.