The Bellas are back and better than ever!
Universal Pictures just dropped the latest trailer for Pitch Perfect 3, in which we see the ladies reunite for "one last show together."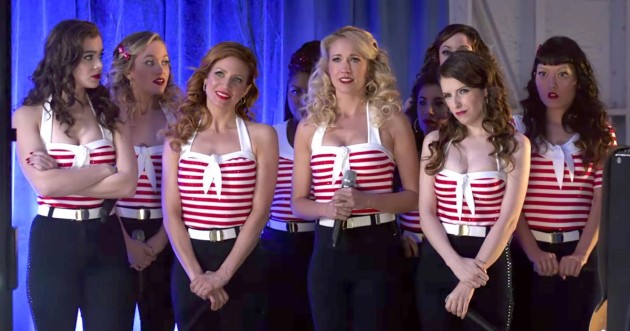 After discovering that a 9-5 job isn't all it's cracked up to be, the Bellas jump at the chance to come together for and overseas USO tour where they "make some music, and some questionable decisions," one last time.
Now joined by John Lithgow and Ruby Rose, original pitches, Anna Kendrick, Rebel Wilson, Hailee Steinfeld, Brittany Snow and Anna Camp will all return for the third and final instalment of the hit franchise.
Check out the full trailer below:
Pitch Perfect 3 hits cinemas December 20, 2017, and we're already counting down the days.
(It's 86, in case you were wondering).