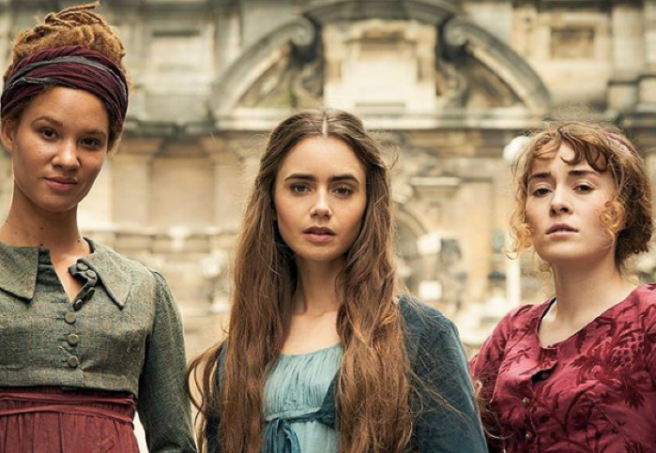 If this isn't festive television at it's finest, we don't know what is.
The BBC are unleashing their take on the iconic Victor Hugo's novel, Les Miserables.
Get ready to spot famous-faces as they pulled out all the stops for the cast.
The series kicks off tonight and we will be treated to the tale for six weeks.
Stars include The Affair actor Dominic West who will play the main character, prisoner Jean Valjean.
The inspector Javert, who is tasked with tracking down and bringing Jean to justice, will star David Oyelowo.
And Lily Collins will fill the role of Fantine.
Where there is love. There is hope. @LilyCollins

The wait is nearly over! #LesMisérables starts tomorrow night pic.twitter.com/38jmPCiMmU

— BBC One (@BBCOne) December 29, 2018
Les Miserables was a roaring success in the cinema adaptation which starred the likes of Hugh Jackman, Russell Crowe and Anne Hathaway.
The novel also went down a treat with audiences on theatre stages such as the West End and Broadway.
However, the BBC's interpretation won't include any singing or dancing, as it hopes to draw the viewer back to the original story from the book.
Actor, Dominic West explained: "It's been a real inspiration and total joy to bring this masterpiece to dramatic life, and if our portrayal brings people back to the book then that is a great thing."
"What is the most interesting thing about Valjean is his moral core and his battle with his own demons to be a good man."
"He is a true hero in that way. He is constantly persecuted but he strives to save others' lives and do the right thing," he added.
The series looks like it won't disappoint as Andrew Davies was selected to be the screenwriter.
Andrew is the man behind Lei Tolstoy's War and Peace adaption for the BBC, and for bringing Pride and Prejudice from the pages of the book to our screens.
Dominic added that it was exciting as Andrew has really captured the book in such detail.
"Andrew Davies is a master of condensing and distillation. He has distilled a massive book into six hours of television. He's been at it a long time," he said.
"He's so experienced. Whenever I've opened a book and thought, 'oh this is a bit I particularly like', it's in his script. In that way, it's very exciting because I don't remember the last time when a book was dealt with in such detail."
If this sounds like your cup of tea, it will air on December 30 at 9 pm on BBC One.
Feature Image credit: BBC ONE/Instagram