Us Irish really are a unique bunch.
From the gift of the gab to our fabulous cuisine (crisp sandwiches anyone?), we're a nation craic-loving, tea-drinking messers, but hey, we wouldn't have it any other way.
It's all these quirks that give us our famous charm and quick wit – and to celebrate this, Panadol have launched its exciting new 'This is what we're made of' campaign.
'This is what we're made of' is a celebration of the unique formula that makes Ireland so different.
The campaign ties in to the fact that 6 billion Panadol tablets are made in Dungarvan, Co. Waterford each year and shipped all over the world and highlights the staff of the Dungarvan plant, who are the secret ingredients of Panadol, and the unique role Dungarvan has played in Panadol's success.
As part of the launch, well-know Irish broadcaster, Angela Scanlon flew back to Dublin this week, where we were lucky enough to get the opportunity to chat about what exactly being Irish means to her.
Over the past few years, Angela's career has gone from strength to strength, and with a number of presenting gigs with the BBC already under her belt, the Meath native has had to adjust to a new life abroad.
But, while her career may have taken her overseas, she has yet to lose her Irish pride.
"Being away you really realise how unique that sense of humour is, that kind of slightly dry wit, a bit sarcastic, a bit cynical kind of and yeah I do miss that and I suppose like you say, since I've been away I've kind of become very protective of Irishness in a way that I never was before."
"I've always been very patriotic and very proud to be Irish but it kind of feels like it's very much a part of my identity now and something that I kind of, yeah, protect quite a lot," she added.
A nationwide survey commissioned by Panadol found that 'having the craic' was most the uniquely Irish characteristic, and this is certainly true for Angela.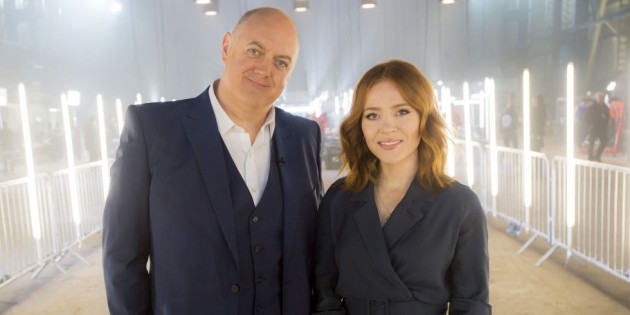 After landing a job presenting the much-loved series, Robot Wars, alongside Dara O'Brian, Angela admitted their mutual understanding of Irish cultural was part of what made the filming process so much fun.
"I love him, and we have such craic doing the show, and it's brilliant."
"We eat a lot, we drink a lot of tea, it's really nice, because I suppose with other Irish people there's a short hand, you know, those reference points, we understand what grand means in a way that maybe other people don't, we can laugh about the same things whether it's Dublin Superquinn sausages or turning off the immersion or whether it's good drying weather, all of those kind of quirky habits that came out in the research are things that we would definitely share, reference points that we have in common that aren't always necessarily there with other people."
Though Angela looks set for a long ans successful career in television, the star originally broke onto the scene as a seriously trendy stylist – and it looks like her passion for fashion isn't going anywhere just yet.
"I love Irish women's style, I think it's more an attitude that Irish women have and I think they bring that to their sense of style, they don't take it too seriously, they're allowed to have fun with it, and I think that's what fashion is all about, it's about kind of expressing your personality and your unique personality."
And when it comes to designer labels, the style-savvy presenter still has love for her home nation.
"I went to see Simone Rocha's show during London Fashion Week," before adding "I really like Joanne Hynes although I missed her show because I was working, she showed at London (Fashion Week) again for the first mine in a while. Emma Manley I really like. Richard Malone is another one in Ireland who is doing really good things."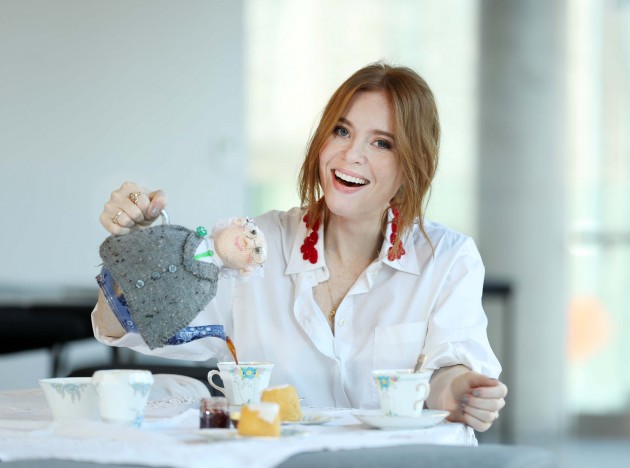 So, with such a busy scheduled in the UK, will we ever be lucky enough to get Angela back on Irish screens in the near future? – She's like to think so.
"Work in England is really busy for me at the moment so any opportunity I can get to come home whether it's something like launching this campaign or my nephews birthday party I'll always take that opportunity to come home, and work-wise I'd love to do more in Ireland, I think it's just a case of timing, and the right thing, and I'd be here with bells on."
It's onwards and upwards for the Irish star – but don't worry, she always be "fiercely proud of being Irish."