Pay day is just around the corner, and if you're anything like us, your Nasty Gal cart is full and ready to go.
In a delightful turn of events, Nasty Gal are currently hosting a massive 50% off EVERYTHING sale, and with their edgy, on-trend pieces already hovering on the affordable side, our jaws are dropping at these bargains.
From duster coats to slogan t-shirts, our winter wardrobes are sorted.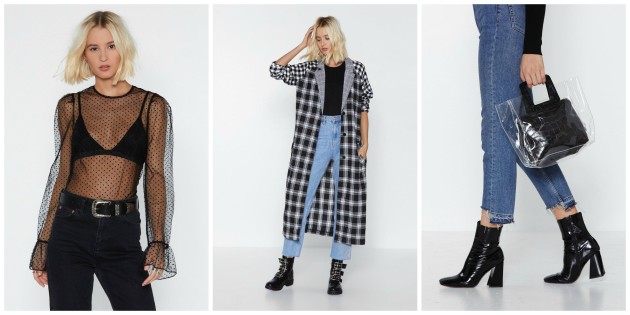 Polka-dot top €10.00, Coat €27.00, Perspex Handbag €17.00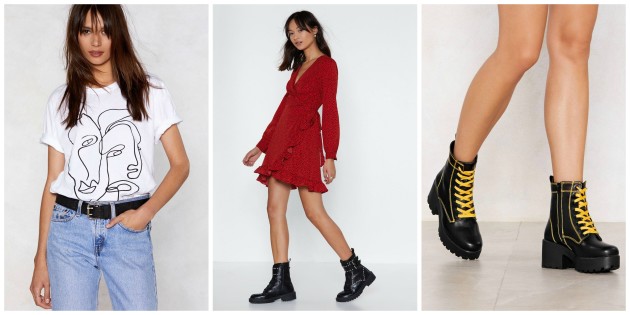 Two Faced Tee €10.00, Red Dress €20.50, Boots €27.00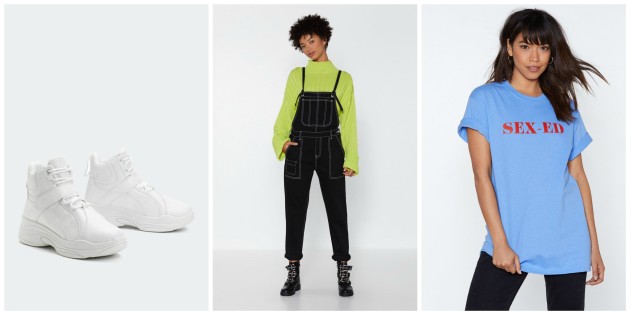 Sneaker €20.50, Dungarees €27.00, Sex Ed tee €11.00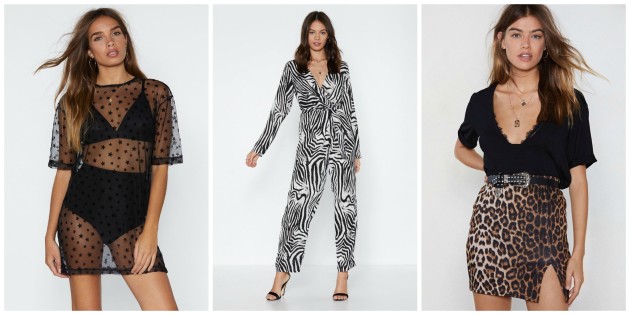 Star dress €10.00, Zebra jumpsuit €20.50, Leopard skirt €7.00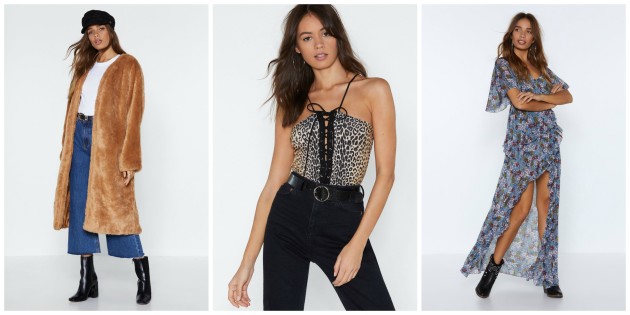 Faux fur coat €57.50, Leopard print body suit €12.00, Floral maxi dress €30.50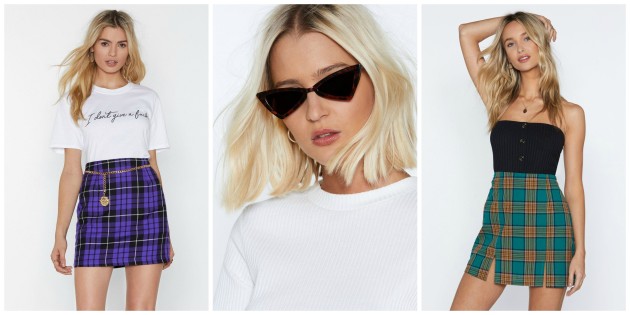 Slogan t-shirt €10.00, Shades €5.50, Bandeau top €5.50
Cardigan €17.00, Tiger dress €13.50, Plaid skirt €16.00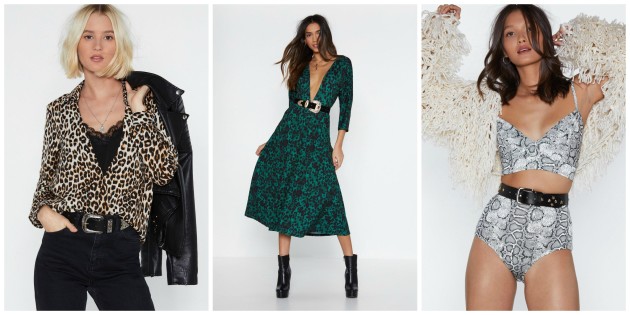 Leopard blouse €17.00, Leopard dress €20.50, Snakeskin set €13.50