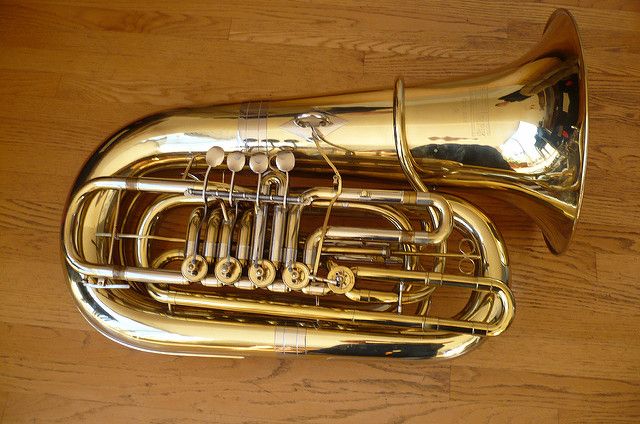 As race relations in America reach a tumultuous point, with white nationist rallies on the streets and the POTUS Donald Trump saying there are 'very fine' people among them, we could probably all use a little humour.
Which is why we were delighted to spot this gem of a video as we were scrolling through Twitter.
Uploaded by user RiotWomenn, the video shows a white nationist march walking through a US town.
Trying some comedy. Tuba player ridicules KKK with a trolling serenade of slow, lumbering cartoon music then onto Ride of the Valkyries pic.twitter.com/2iWfGnCmyB

— RiotWomenn (@riotwomennn) August 18, 2017
In a twist, a tuba player is following the marchers, playing hilarious 'lumbering cartoon music' as they go.
The video is definitely ridiculing the marchers, and the whole thing is comical.
The tuba player has come forward online as Matt Buck, and we have to applaud him for making us laugh.
The talented tuba player starts off playing the plodding cartoon music, but then switches to Ride of the Valkeries.
We dare you not to lol.