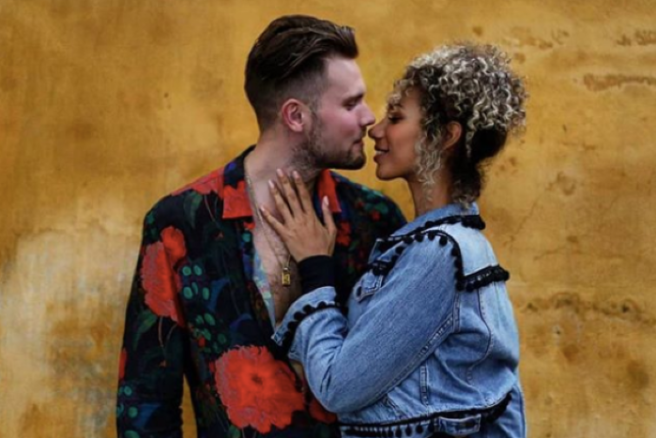 What a way to end the year, Leona Lewis has confirmed that she is getting hitched.
The lucky fella who popped the question was her boyfriend of eight years, Dennis Jaunch.
They announced the news via Instagram and were gushing about each other and this new chapter – if you're hating on being single, time to grab the ice cream because their tributes to one another are just next level.
Clearly delighted with life, the former X-Factor winner wrote: "My heart is singing the happiest song it's ever sung! I'm bursting with joy and overcome with emotion that I get to embark on this new adventure with my best friend, my partner in crime, my ride or die! @dennisjauch I can't wait to be your wife eeeek wife! What?! Argh" – my heart, can't cope.
"Hahahahaha I still can't believe it. I dreamed you up and you came true. The most caring, kindhearted and inspiring person I've had the privilege to know. Now let's go have a big ol' partyyyyyyyy," she added.
Her fiancé also posted the same stunning black and white photograph and gushed about his bride-to-be.
"When I first laid eyes on this beautiful human more than eight years ago, our souls connected in a way, I never knew existed. You have helped me grow into the man I am today and to see you touch the lives of so many, inspires me to become the best version of myself," he captioned the photo – please, make it stop, it's just so sweet.
"You are kind, you are pure. You are compassionate and loving…And you are quite frankly the most beautiful woman I ever got to lay eyes on. I am happy and proud to announce this next step in our beautiful journey. My wife to be," he added.
Dennis then echoed the party spirit that Leona had mentioned by saying: "Now let's turn 2019 into a party."
We are delighted for the couple and we can't wait to see their wedding attire and that all important party.
2019 will be a very exciting year for the pair and they give us hope of finding that kind of love.