Congratulations are reportedly in order for the 'Bleeding Love' singer and her boyfriend Denis Jauch.
Leona took to her Instagram stories to show off her rumoured engagement ring.
Looking divine the singer sported a long skirt and bralet on holiday in San Juan, Puerto Rico.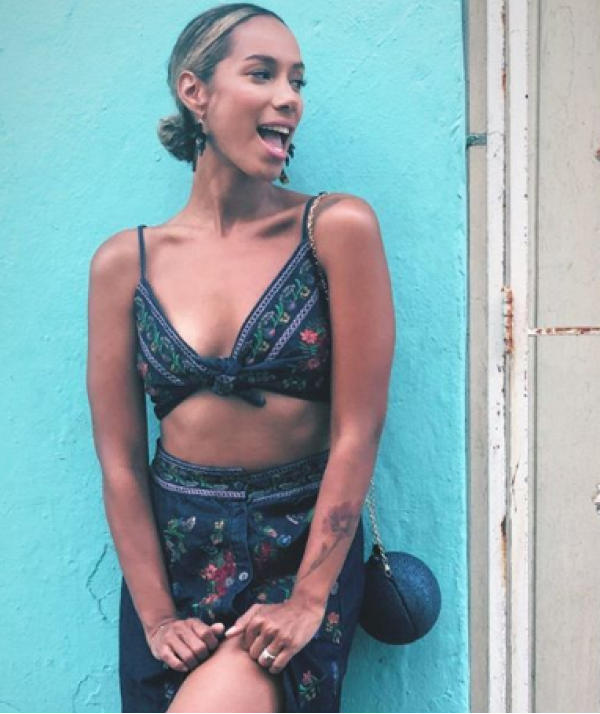 Which would be the perfect place to the pop the question, however the 33-year-old is yet to confirm the news.
They did celebrate their anniversary on August 1 in the capital city.
Denis paid tribute to Leona to mark the special occasion, saying:
"It's been the most beautiful 8 years of my life with this incredible human being. Here's to many more beautiful memories. [heart]"
The happy couple have previously spoke of marriage in 2013, three years after Leona and Denis got together.
Leona spoke to the Metro about her future desire to get hitched.
"Things with Dennis are going really good. We haven't talked about marriage yet. It is something I want to do at some point. I did want to get married in my 20s."
However, she continued to explain that as crunched time looked in her 20s, she was far from ready to tie the knot.
"I was always like, "I am going to get married in my 20s!' But now I'm like 'No, no, no. I'm not ready!"
"I feel like you think you are going to be ready but then you get to your late 20s and you're not ready" she added.
Leona's incredible bod is down to a strict regime that the singer has embarked on over the past year.
Spilling her secrets to her transformation the former X-Factor winner told Women's Health just how she achieved her figure.
"I do four hour-long workouts per week – everything from SoulCycle to hiking with my dog," she revealed to the publication.
Along with the exercise, the star eats a vegetarian diet and has a healthy balance with the treat cabinet.
So – eating healthy and exercise, not much of a revelation but it's always a easier said than done.
90 percent of the time we feel like this: