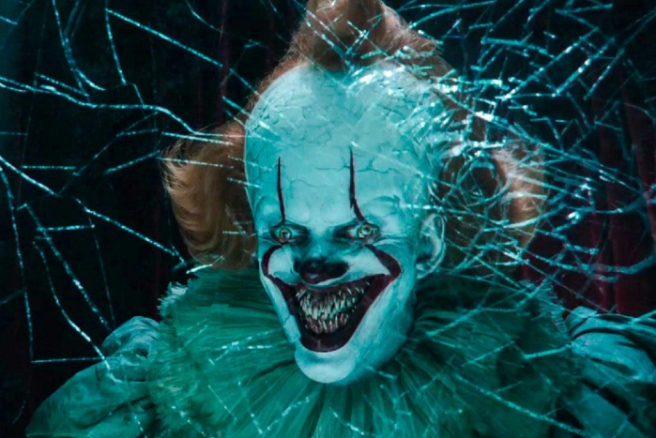 The final trailer for Andy Muschietti's upcoming horror film It: Chapter Two has arrived, and the intensity levels are absolutely through the roof. Send help.
The first trailer focused predominantly on a slow, increasingly uncomfortable confrontation, but the new one gives away more reveals and offers a faster pace.
The second half of Stephen King's legendary 1986 novel It is explored in It: Chapter Two, in the fictional setting of Derry, Maine. The 1,169-page book is fairly monstrous, to say the least.
Muschietti's 2017 It was a massive hit in the cinema, featuring seven Derry kids becoming aware of a horrible monster preying on their town. The kids set out to fight it, stopping our hearts in the process.
The monster is a shapeshifter, but wears the face of a dancing clown named Pennywise normally. Bill Skarsgård's acting skills as the clown have honestly ruined our lives forever.
While the children somehow defeat Pennywise, It: Chapter Two is set 27 years later and they learn pretty quick that Pennywise is still alive. They therefore decide to return to Derry to fight him one final time.
The first It scared the sh*t out of us, but the latest film looks like it'll have a similar dynamic of Pennywise attacking the kids in turn.
The adult version of the 'Losers' Club' (James McAvoy, Jessica Chastain, Bill Hader, Jay Ryan, James Ransone, Andy Bean, and Isaiah Mustafa) face Pennywise once again in isolated settings before the final battle.
There'll be plenty of screaming, that much is certain. It lands in cinemas on September 6, prepare the night lights for sleep.
Feature image: Instagram/@_filmy_maza__