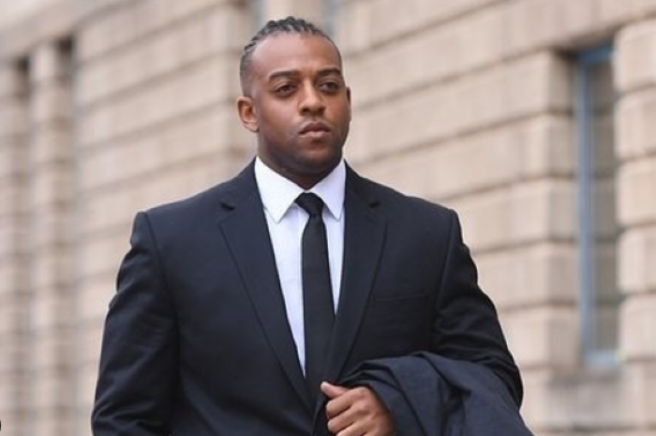 The £3 million mansion of former JSL star Oritse Williams's home has been burnt to the ground only days after he was cleared of rape.
The fire is being treated as suspected arson, with police confirming the blaze in Croydon, South London, yesterday afternoon.
The "suspicious" fire has ripped through the property, with 70 firefighters fighting back the flames at the X-Factor star's home.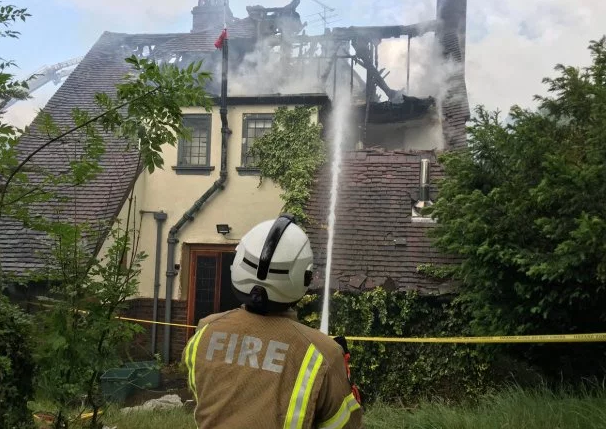 Firefighters came to the property in 10 engines to try and tackle the fire, which damaged part of the first and second floor of the three-story building according to The Sun.
A spokesperson on behalf of the Metropolitan Police told The Sun:
"Police were called at 16:39hrs on Tuesday, 4 June following reports of a fire at a residential address in Spout Hill, Croydon. Officers attended with London Fire Brigade.
"There were no reported injuries. There have been no arrests. At this stage, the incident is being treated as suspicious. The cause of the fire is under investigation. Enquiries continue, led by the South Area Command Unit CID."
Images on London Fire Brigade's Twitter show a dramatic rescue of the rest of Williams' home.
The cause of the fire is as yet unknown, with investigations ongoing. Most of the roof has been entirely burnt away, so the star most likely will be moving out.
The incident comes just days after the 32-year-old singer was found not guilty of raping a 20-year-old woman after an incident in a hotel in December of 2016.
Crews remain on the scene of the fire at a derelict house in #Croydon this morning, damping down hot spots. At the height of the incident last night, 10 fire engines and around 70 firefighters were tackling the blaze https://t.co/KiFQWJLsiI pic.twitter.com/c5Vep7LIAo

— London Fire Brigade (@LondonFire) June 5, 2019
Jurors also cleared Williams' tour manager Jamien Nagadhana of charges of sexual assault and assault by penetration.
Prosecutors accused Williams of raping the "zombified" fan after she attended his performance in a Wolverhampton nightclub.
After the verdict, Oritse's former tour manager Nagadhana stated: "I'm just happy to get the f*ck out of Wolverhampton." The jury deliberated for only slightly over two hours.
Feature image: Instagram/@ljthevibe